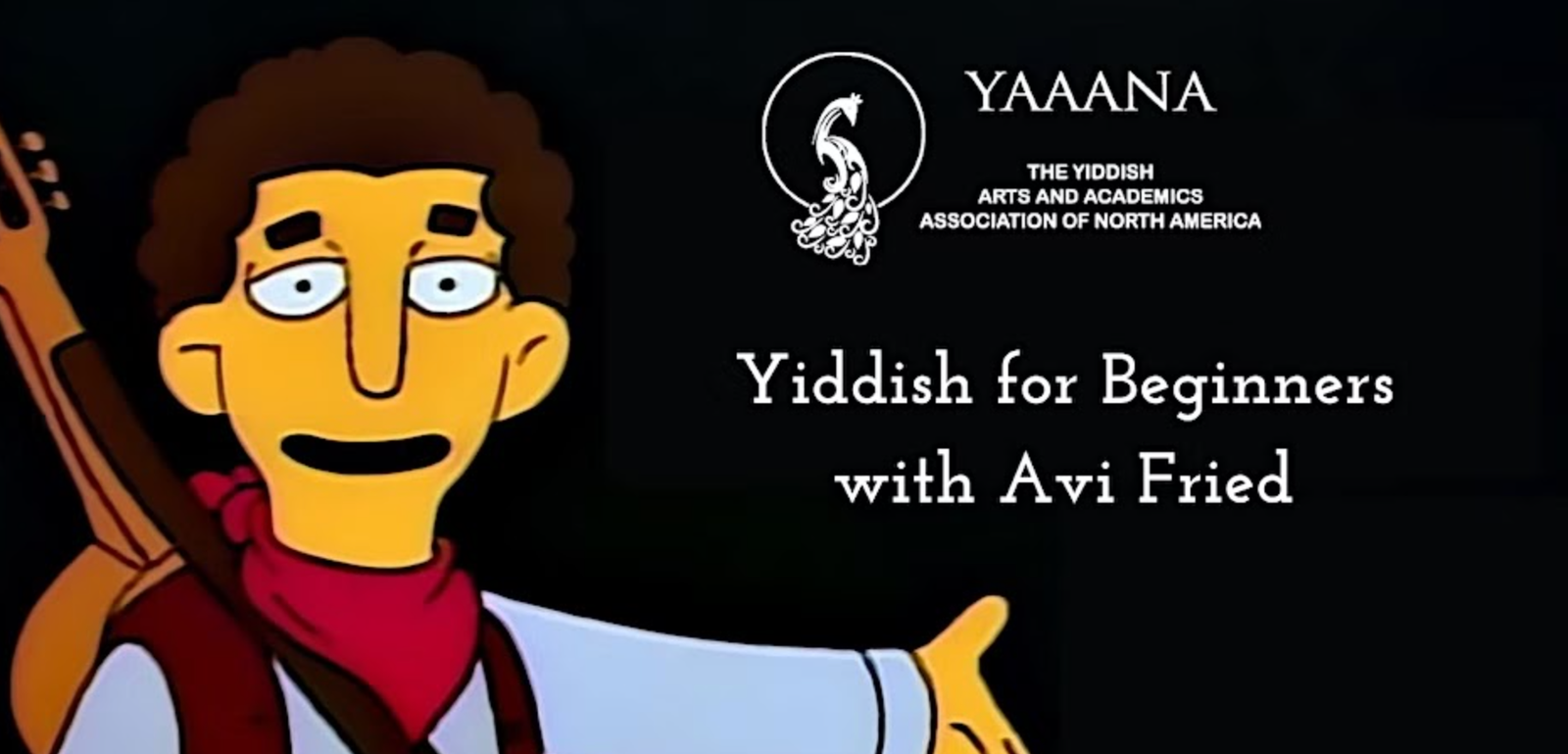 Yiddish for Beginners
with Avi Fried

This is an alef-beys (alphabet) learning course that will teach how to read Yiddish in Yiddish. We will start with vowels and add consonants, until we are familiar and comfortable with the letters. This class requires no previous knowledge or exposure to Yiddish. By the end of the first class one will have the ability to read a full Yiddish sentence. The main goal of this program is for the student to feel comfortable and confidant with reading in Yiddish. We will begin to learn the basics of expression (wanting, having, being, doing..) as well as becoming familiar with Yiddish verbs and conjugation. This is a go-light-go-easy style class; no pressure, no shaming – all taught with humor from The Simpsons!
When:
6 online sessions, Sundays
January 15 – February 19
11:00 a.m.– 12:00 p.m. PT
1:00 p.m.– 2:00 p.m. CT
2:00 p.m.– 3:00 p.m. ET
Where: on Zoom
Tuition: $150 all 6 weeks or $25 for a 60-minute online class.
Instructor:  Avi Fried
Avi Fried has been welcoming (and welcoming back) speakers to the Yiddish language for over three years. He has learned Yiddish in various programs in both New York and Lithuania. Avi's classes take a go-light-go-easy approach, so the learning can be sweet, relaxed and digestible. His classes are well known for extensive use of The Simpsons for vocabulary building and exercises. He has a ten year old dog, and plays drums in a ska-punk band.