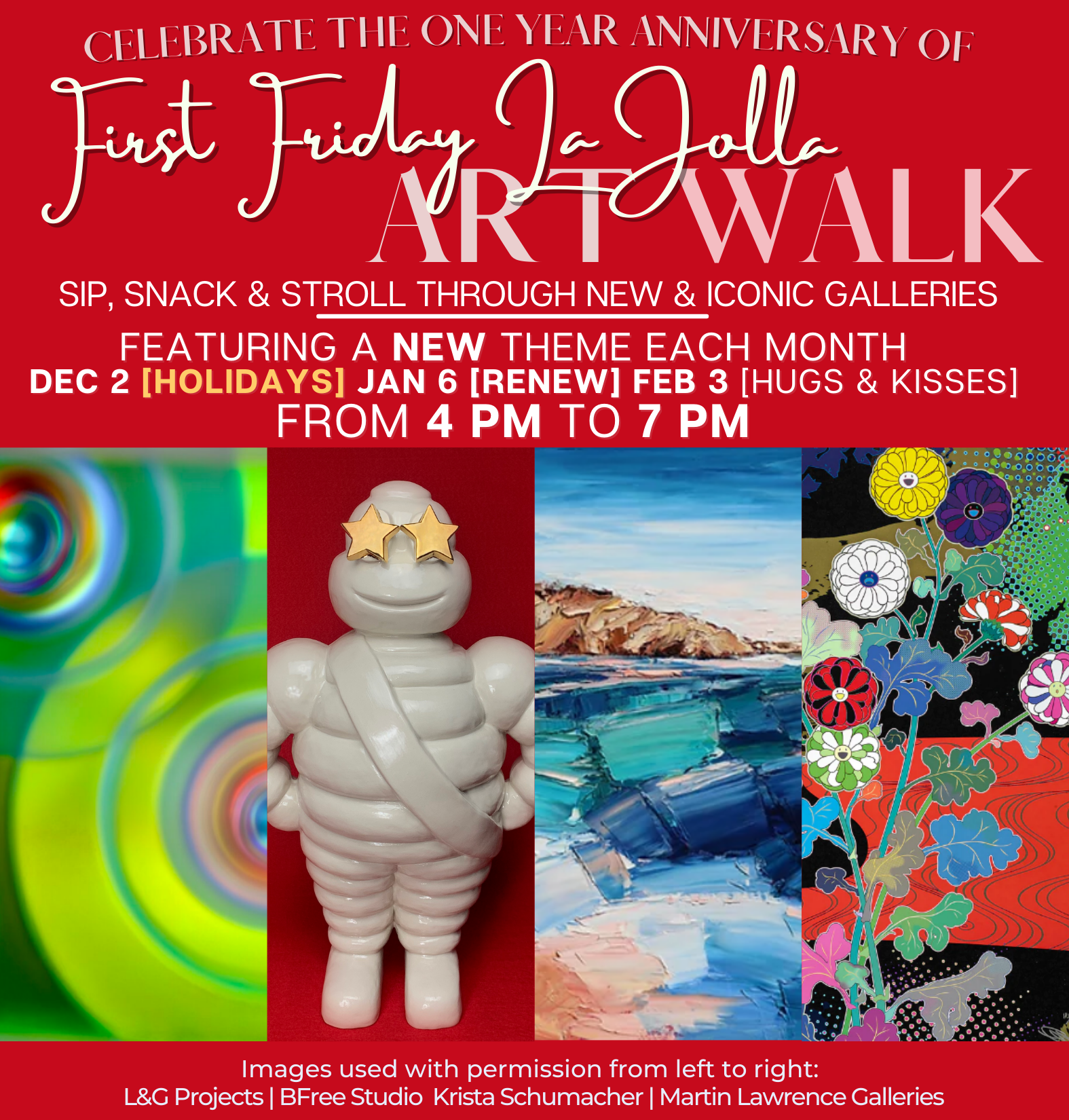 Friday, December 2
4:00 to 7:00 p.m. Artist's talk at 6:00 p.m.
Yiddishland California 
1128 Wall Street, La Jolla, CA 92037
Chanukkah-themed Art Walk 
Join us for Chanukkah-themed First Friday Art Walk in December! We will be participating in La Jolla's monthly art walk and will have a variety of artwork and Chanukkah-themed Judaica available for purchase. We will also open a new exhibit by Miriam Libhaber. Feel free to click here to learn more about Miriam's artwork and artistic trajectory. Join us for drinks, snacks, entertainment, and the opportunity to see wonderful, original artwork. A free parking pass registration form will be sent to guests who register before 10 a.m. on Friday, December 2. 
When: Friday, December 2, 4:00 to 7:00 p.m, artist's talk at 6 p.m.
Where: Yiddishland California
Tickets: Donations are welcome. Drinks and snacks will be provided.