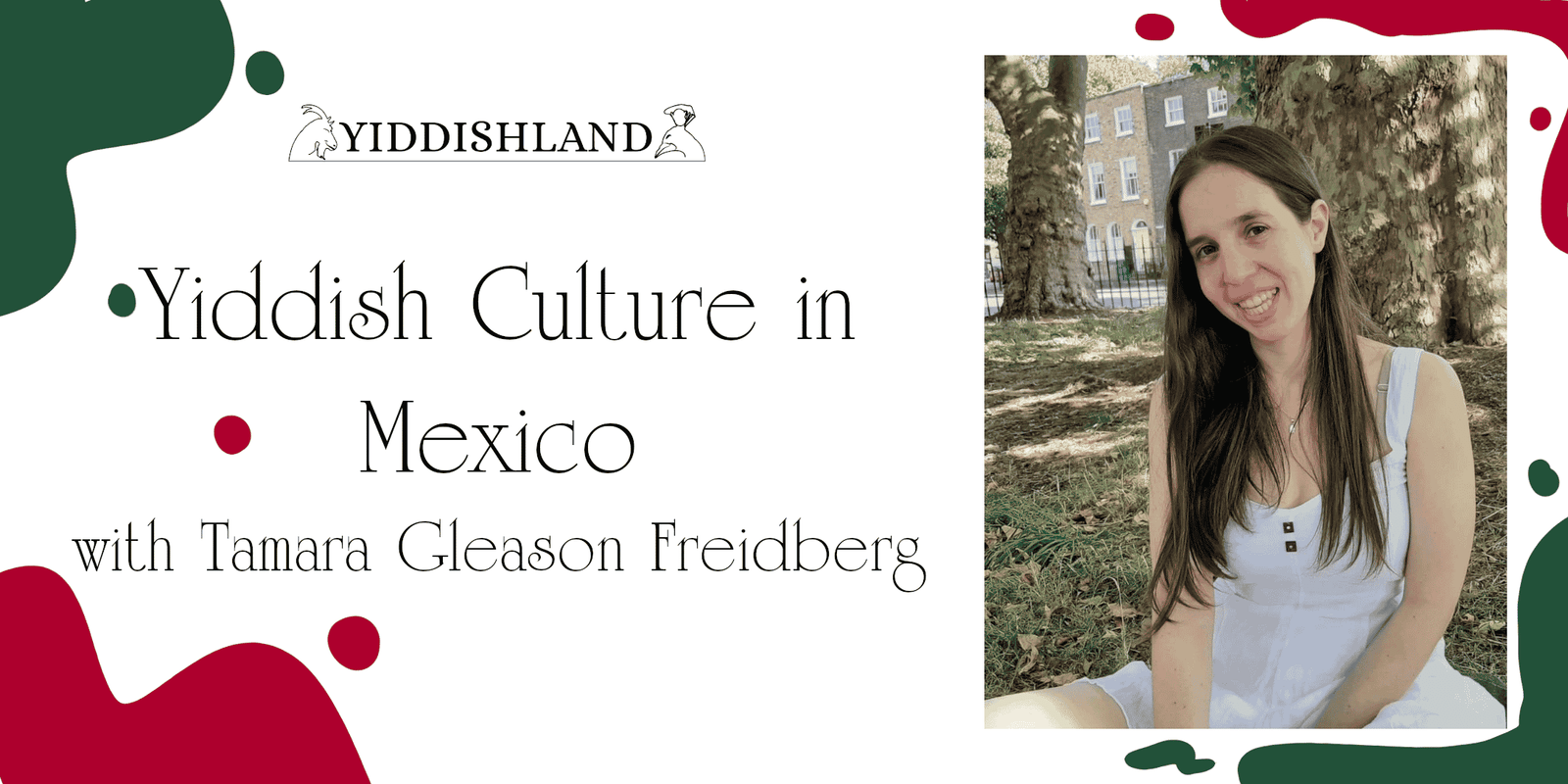 Tuesday, June 14,
7:00 – 8:30 p.m. PT
9:00 p.m. – 10:30 p.m. CT
10:00 p.m. – 11:30 p.m. ET
In person at Yiddish California,
1128 Wall St, La Jolla, CA 92037,
Online via Zoom
Yiddish Culture in Mexico
Did you know that Yiddish was taught in Mexican schools into the 21st century? In this 50 min session, we will explore diverse aspects of the rich history of Yiddish culture in Mexico. We will get to read, in English, some amazing Yiddish poems, and we
will learn a couple of interesting sayings. The session will be broadcast on Zoom.
a
Where: In person at Yiddishland California and online via Zoom
Tickets: Tuesday, June 14, 7:00 p.m PT at Yiddishland California and broadcast via Zoom (9:00 p.m. CT, 10:00 p.m. ET)
In-person cost of admission: $15 early bird (available until June 10), $20 regular admission
Cost of Zoom admission: $10 early bird (available until June 10), $18 regular admission
Speaker: Tamara Gleason Freidberg is a historian (MPhil by UNAM, Mexico) and a gerontologist (MSc by King's College London). She is the author of Di Shvue, los bundistas en México y su participación en la comunidad judía. Her work includes publications on Mexican Yiddish literature and the Jewish Left in Mexico. Tamara facilitates Yiddish sessions at the Holocaust Survivor's Centre, is an active organizer of the Yiddish Open Mic (London) and Yiddish House London. As a PhD candidate at UCL London, she currently studies the Yiddish press in Mexico, its' sources and its' unique role in the communication of news about the Holocaust as it developed.