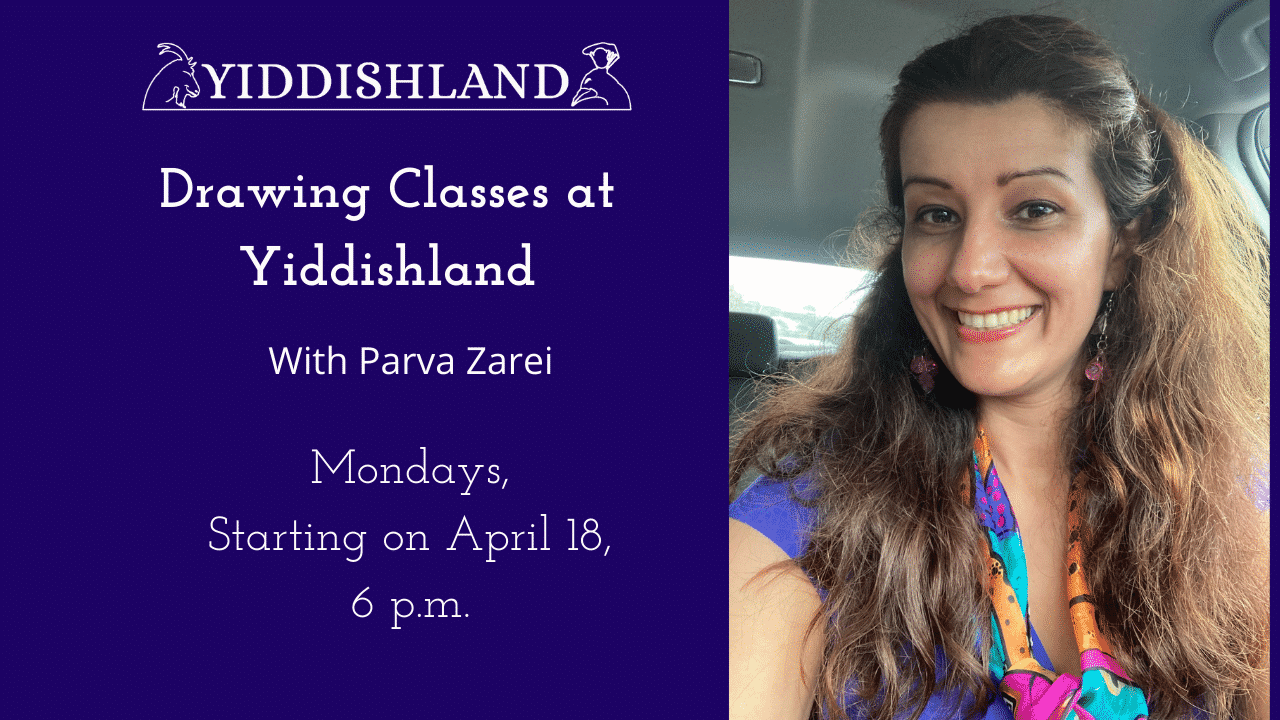 Mondays, Starting on April 18, 
6:00 p.m. – 6:45 p.m.
Mondays, Starting on April 18,
6:00-6:45 p.m.
Where?
Yiddishland California 
1128 Wall Street, La Jolla, CA 92037 
Drawing Classes at Yiddishland
Let's learn drawing by not only focusing on the basic principle of drawing using books and video resources but also trying to understand every individual's interest/need where we will plan accordingly to make sure everyone is enjoying the class.
Where: Yiddishland California
When: Mondays, starting on April 18, 6:00 p.m. – 6:45 p.m.
Cost: $15 per session for early bird registration or $20 per session if paying after April 4.
Teacher:  Parva Zarei
Parva is a Persian female artist, writer, teacher, and microbiologist with the style of geometric expressionism. Previously, she was a member of the Burlingame Art Society and later member/member at large the Art Guild of Pacifica in the SF bay area where she  received an Honorable Mention for one of her paintings.  Her teaching experience covers a wide range of audiences from kids to adults. As part of her experience, she also participatedin  EnCorps STEM Teachers Program and did some voluntary work at the Santa Cruz Museum of Natural History and Santa Cruz Museum of Art & History.