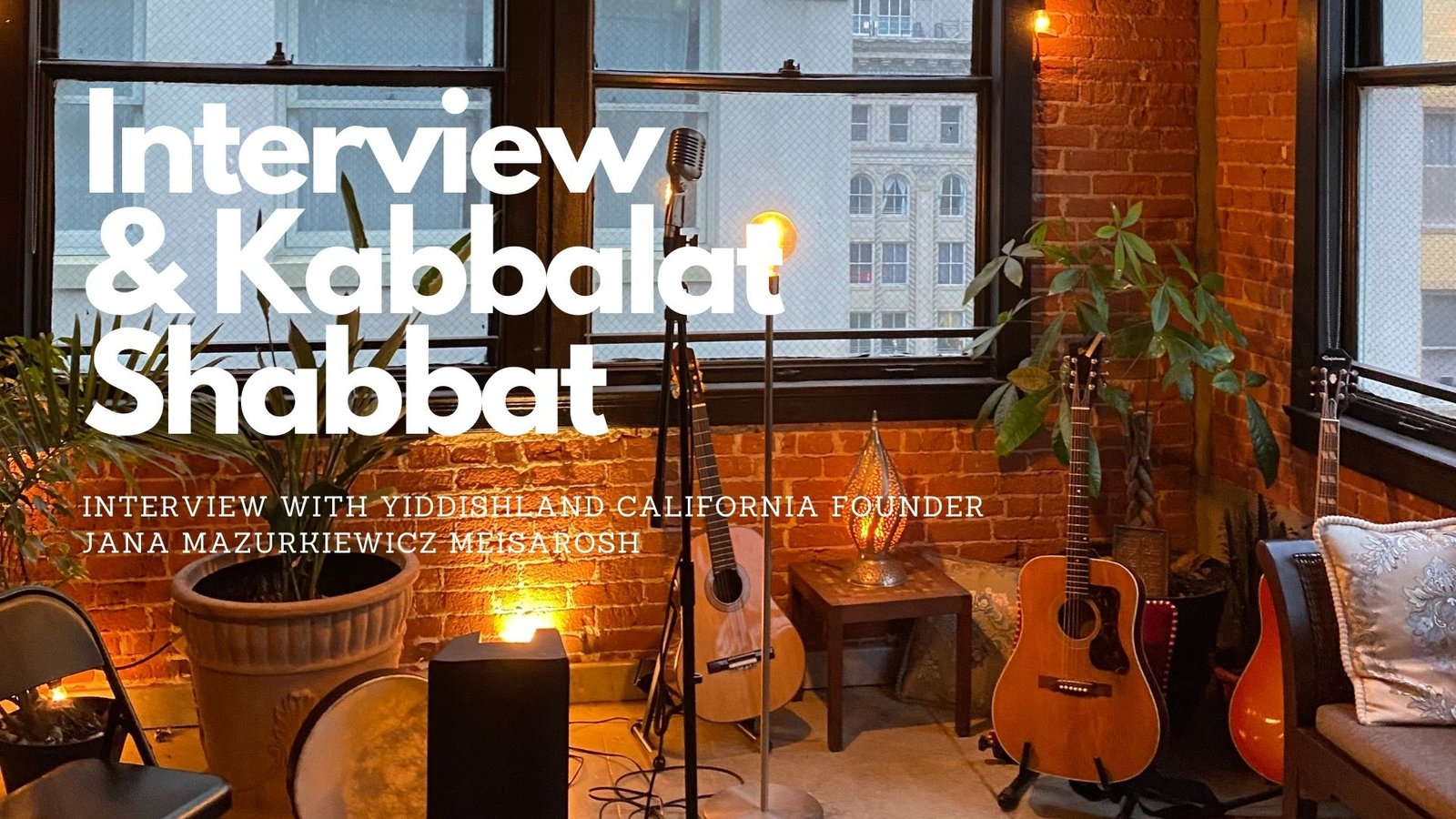 Friday July 8, 5:30 p.m. PT
Der Nister, 639 S Spring St #14a639 South Spring Street, #14a, Los Angeles, CA, 90014 and on Zoom
Live Interview with Jana Mazurkiewicz Meisarosh – in Los Angeles and online
We are very honored to have Jana over for an interview with Zach Golden. She is the founder and president of an emerging Yiddish cultural center start-up in La Jolla, CA called Yiddishland California, and an expert in Yiddish theatre, along with many other accomplishments.
Jana is originally from Poland, and has embraced Yiddish and the Jewish community as hers. She has worked tirelessly to set-up lower cost Yiddish classes online with leading scholars, and gathering a community to support her storefront, bring Poles from the community together with the local Jewish population to celebrate a common heritage and love.
In Zach's role as a journalist with the Forward, he's been diving deep into start-ups like hers (and Der Nister), figuring out what motivates them to go against the grain and champion Yiddish. But we are proud to call her and her organization our partners in reviving and celebrating Yiddish in California. After this interview at Der Nister, which will also be livestreamed, we will host our first Kabbalat Shabbat, with music, prayers and food. The interview will begin at 5:30 PM, and Kabbalat Shabbat will start at 7 PM on Friday, July 8th. (The interview part will be broadcast on Zoom)
When: Friday, July 8 at 5:30 p.m. PT (7:30 p.m CT, 8:30 p.m. ET)
Where: Enter at 639 S Spring St, and either someone will let you in or buzz Der Nister on the side. Go to floor 14. (the interview will be broadcast over Zoom too.
Cost: Free!