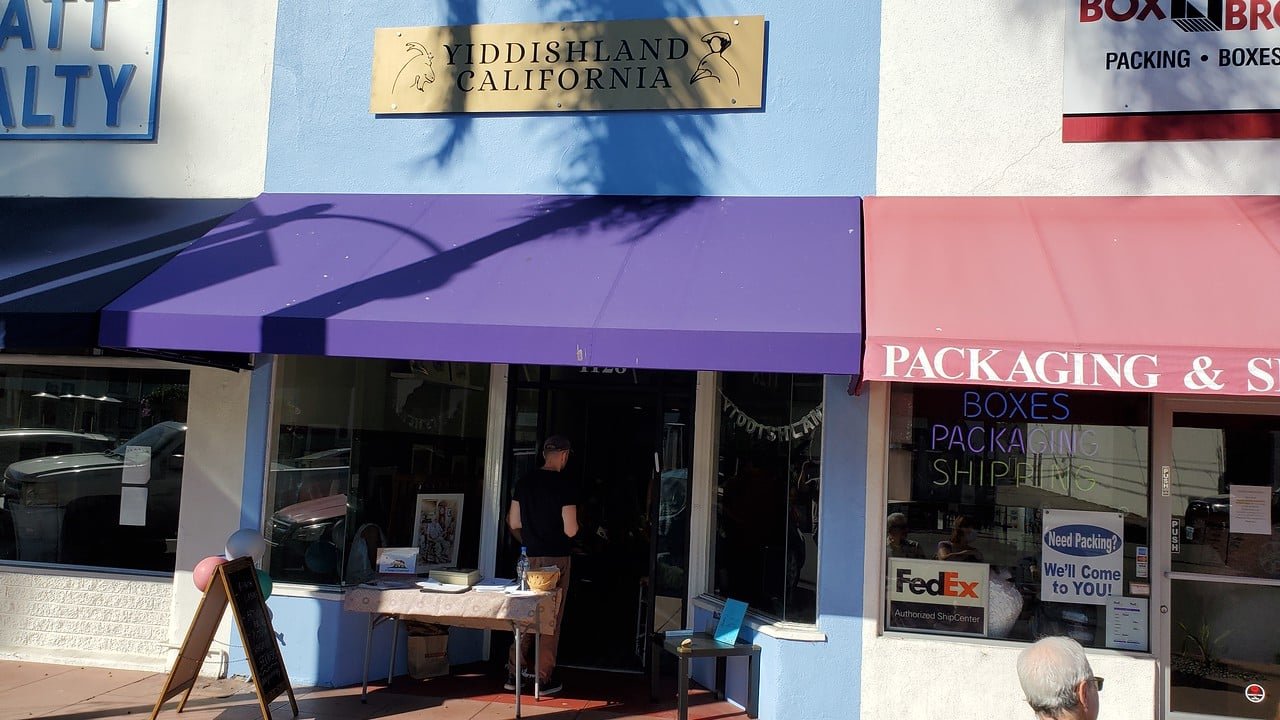 Friday
January 21, 2022
6 p.m. 
Where? 1128 Wall St, La Jolla, CA 92037
Movie Night at Yiddishland California
This is the first Yiddishland movie night. We will show a short movie (with English subtitles) to allow plenty of time for discussion and making new friends! This will be a potluck-style event – please bring a home-cooked item or a take-out dish you enjoy. Feel free to invite your friends, the more the merrier! You do not have to speak Yiddish to enjoy this event. Capacity is limited to 20. 
Cost: Free, A $10 donation towards the 2022 programming encouraged, not required.