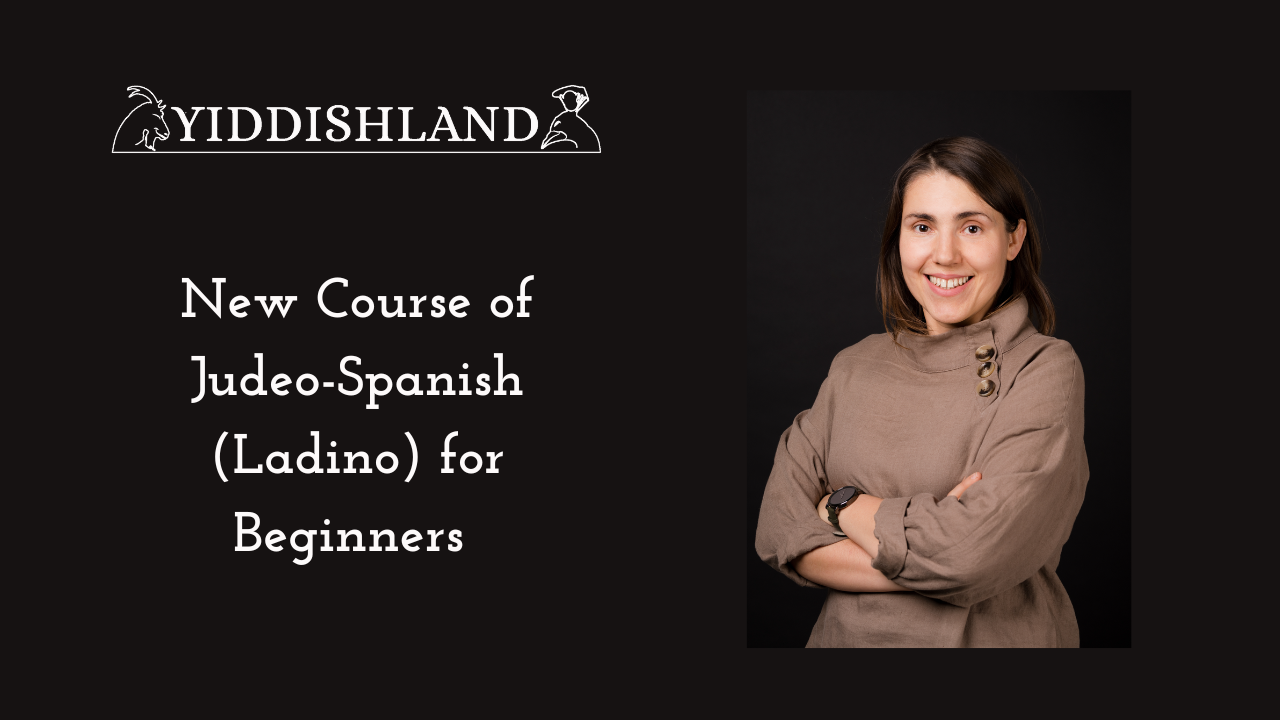 Tuesdays, August 2 – September 6
1:00 p.m. – 2:00 p.m. PT
(3:00-4:00 p.m. CT, 4:00-5:00 p.m.ET)
Online, via Zoom
New Course of Judeo-Spanish
(Ladino)  for Beginners
Explore our brand-new language course which will introduce you to the language and help you gain reading and speaking skills. The course will focus on vocabulary, grammar, and communication, as well as the cultural history of the language.Course materials will be based both on Rashi script and on the Latin alphabet.
Availability: Dates and times can be rearranged according to participants' availability. Individual tutoring and group classes available, please contact us at info@yiddishland.ca if interested.
Cost: $120 for 6 sessions or an individual class for $25
When: Tuesdays, starting on August 2, from 1:00 to 2:00 p.m. PT (3:00 p.m. CT, 4:00 p.m. ET)
Where: Online via Zoom
Instructor: Dr Agnieszka August-Zarębska
Dr Agnieszka August-Zarębska is a scholar of literature and researcher of modern Sephardic literature. She has a degree in Spanish Studies from the University of Wrocław, Poland. Her doctoral dissertation was written on Poetry and Reality, the poetics of Jorge Guillén and Czeslaw Milosz. She also authored and coauthored several papers on contemporary Judeo-Spanish poetry, Sephardic children's literature and Judeo-Spanish post vernacular culture. Until 2016 she worked as adjunct Professor at the Institute of Romance Philology, University of Wrocław, and now at the Tad Taube Department of Jewish Studies at the University of Wrocław where she teaches the following courses: Judeo-Spanish (Ladino) language, History and Culture of Sephardic Jews, and Sephardic Literature.