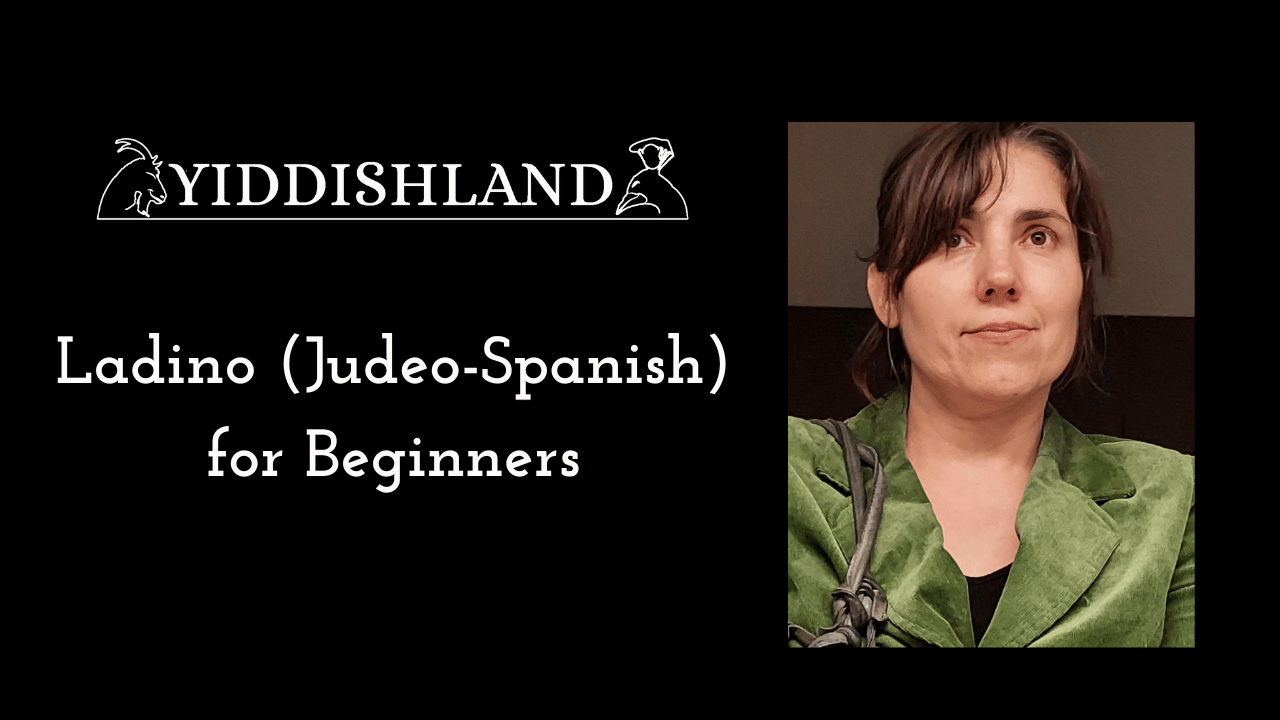 Thursdays, December 1 – January 5
1:00 p.m. – 2:00 p.m. PT
(3:00-4:00 p.m. CT, 4:00-5:00 p.m.ET)
Online, via Zoom
New Course of Judeo-
Spanish (Ladino)
for Beginners
This new course of Judeo-Spanish (Ladino) language is based on Sephardic folk songs and tales which will be used in order to teach some grammar and vocabulary. Students will have an opportunity to read texts both in Latin and Hebrew Rashi script as well as to practice speaking and writing skills. They will also get acquainted with a fascinating world of Sephardic folk culture.
When: Thursdays, starting on Thursday, December 1  at 1:00 p.m. PT (3:00 p.m. – 4:00 p.m. CT, 4:00 p.m. – 5:00 p.m. ET)
Cost: $120 for 6 sessions or an individual class for $25
Where: Online via Zoom
Instructor: Dr Agnieszka August-Zarębska
Agnieszka August-Zarębska is an assistant professor at the Taube Department of Jewish Studies of the University of Wrocław (Poland). She is a specialist in Spanish and Judeo-Spanish contemporary poetry. Her current research concerns 20th and 21st-century poetry in Judeo-Spanish, Sephardic children's literature and Judeo-Spanish postvernacular culture. At her University she teaches Judeo-Spanish (Ladino) language, History and Culture of Sephardic Jews and Sephardic Literature. Moreover, she gave several lectures and workshops at festivals of Jewish culture in Poland as well as on-line for CIDiCSef in Buenos Aires, Cátedra de Estudos Sefarditas Alberto Benveniste (University of Lisbon), Jewish Historical Institute in Warsaw.