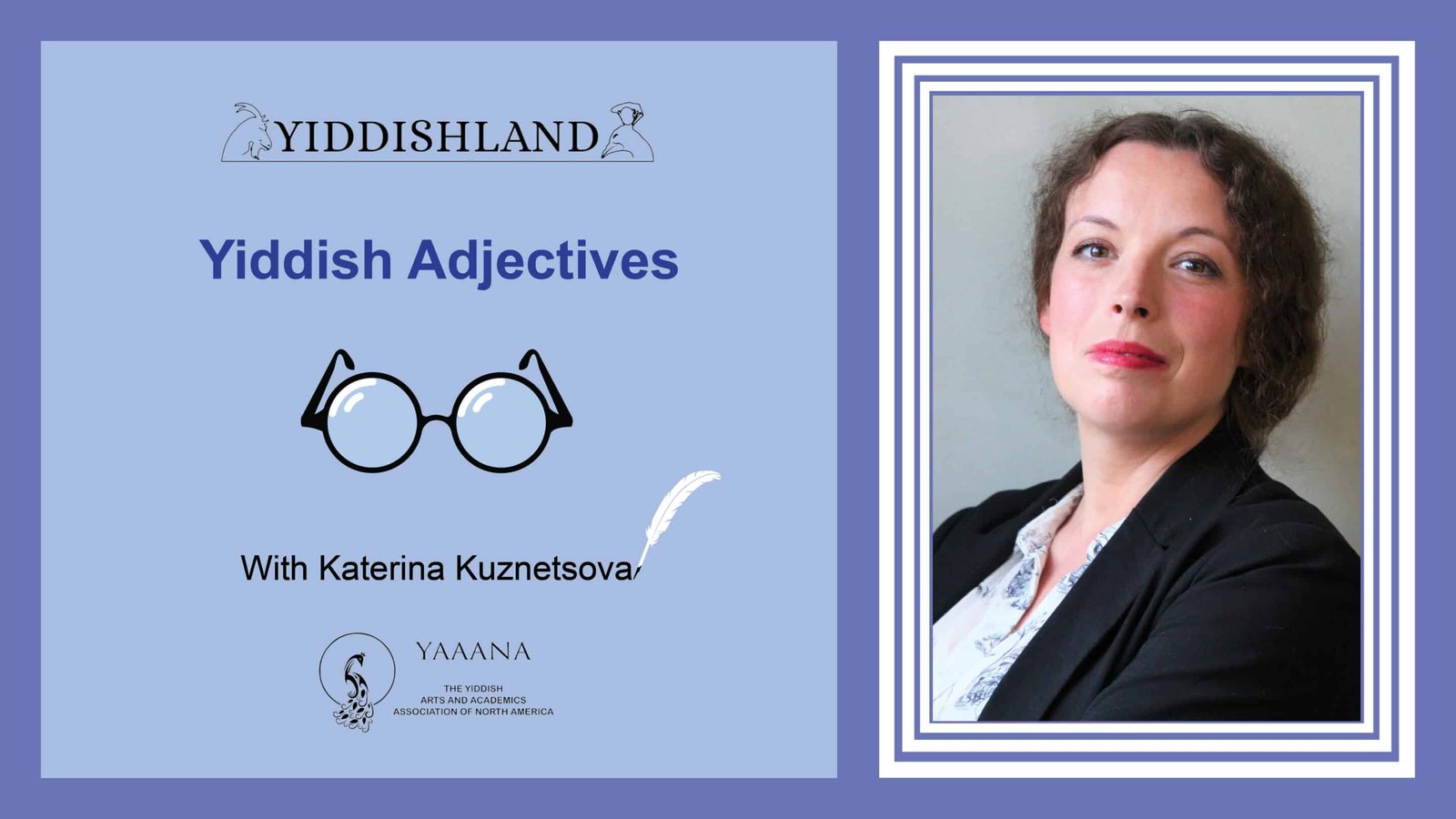 Sunday, November 27, 2022
10:30 a.m. – 12:00 p.m. PT
12:30 p.m. – 2:00 p.m. CT
1:30 p.m. – 3:00 p.m. ET
 1 session in total,
Online via Zoom
Workshop on Yiddish Adjectives
Here you will learn the use and placement of basic adjective forms, the declination of adjectives in different cases and genders, and the use of comparative and superlative adjectives. This course is a continuation of the workshop on Yiddish nouns and can be taken separately as well.
There will be homework and personal feedback from the instructor after each workshop to reinforce the lessons.
When: Sunday, November 27, 10.30 a.m. – 12.00 p.m. PT (12:30- 2:00 p.m. CT, 1:30-3:00 p.m. ET)
Tuition: $30 for this workshop or $150 for the 4 grammar workshops (Prepositions, nouns, adjectives and syntax)
Early Bird: $25 for this workshop or $120 for the 4 grammar workshops (Prepositions, nouns, adjectives and syntax)
-Number of tickets is limited to 20
-You can get the recording of the Zoom session in case you cannot attend live, the recording will be availble for 3 weeks. 
Instructor: Katerina Kuznetsova
Katerina Kuznetsova has been teaching Yiddish (language, grammar, and literature) for YAAANA since 2020. Currently, she is doing the Yiddish Pedagogy Fellowship with Yiddish Book Center.
She was born in Moscow where she studied Literature, Pedagogics, and Religious Studies. In 2016, Katerina graduated from the MA program in Yiddish Studies at the Hebrew University of Jerusalem. She lives in Berlin, where she co-founded the initiative Yiddish.Berlin – a group of artists and activists that organises cultural events involving Yiddish literature and culture.