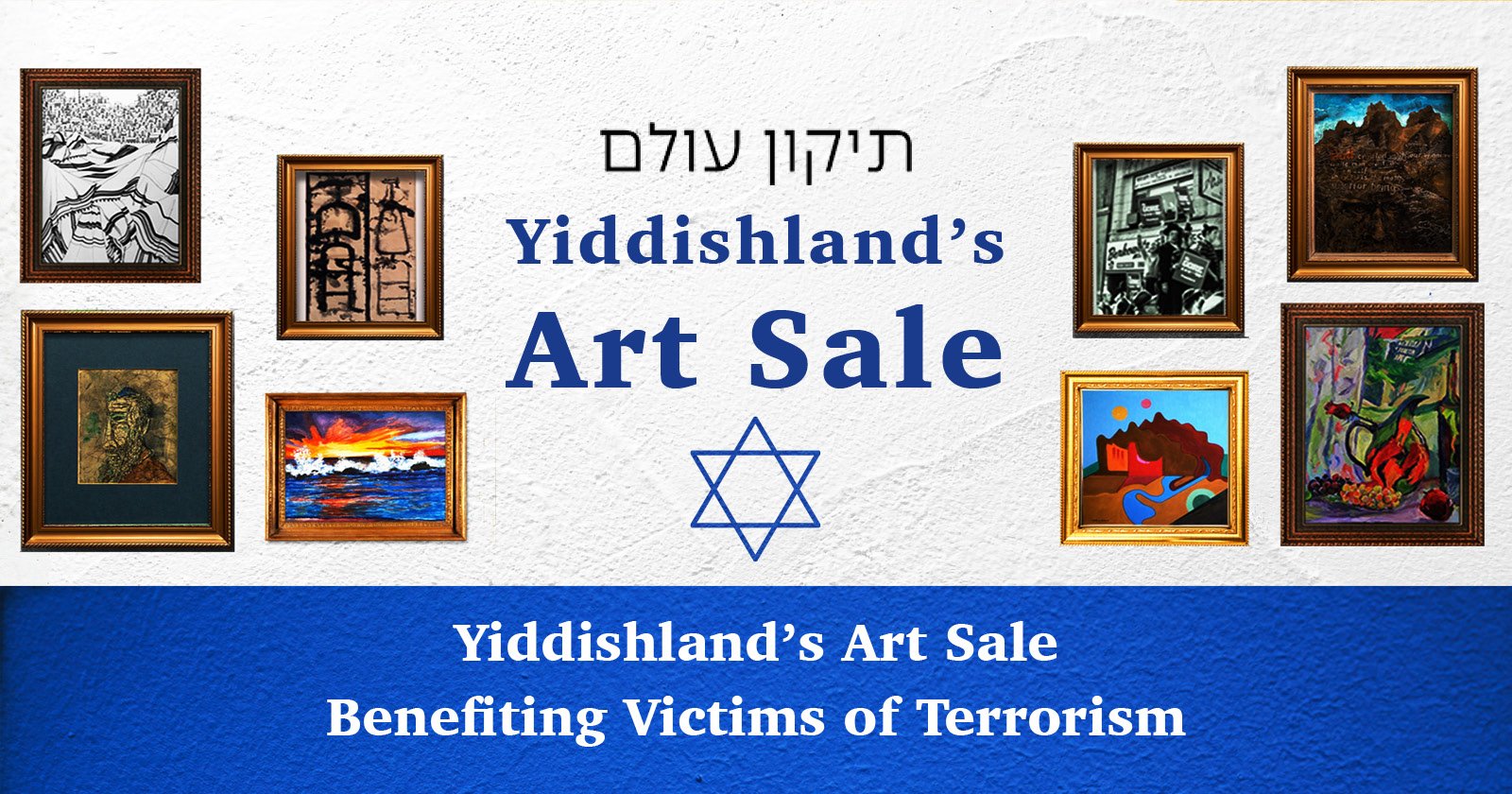 Mir zaynen do – A Special Yiddishland Art Sale          

We are inviting you to join a special art sale happening between October 26 and November 30 at Yiddishland California and online. 20% of proceeds from in-person and online sales of artwork, book, and other items in this time period will be donated to the San-Diego-based Adopt A Family Foundation, which directly supports victims of terrorist attacks in Israel and their families. Feel free to book your appointment using the form below. You are also welcome to donate to the cause. Mir zaynen do!

For all in-person participants, we will have increased measures of security provided by the office of the mayor of San Diego.
Where: Yiddishland California, 1128 Wall St, La Jolla, CA, and Online
When: October 26 – November 30, book an appointment for anytime between 8 a.m. and 8 p.m.