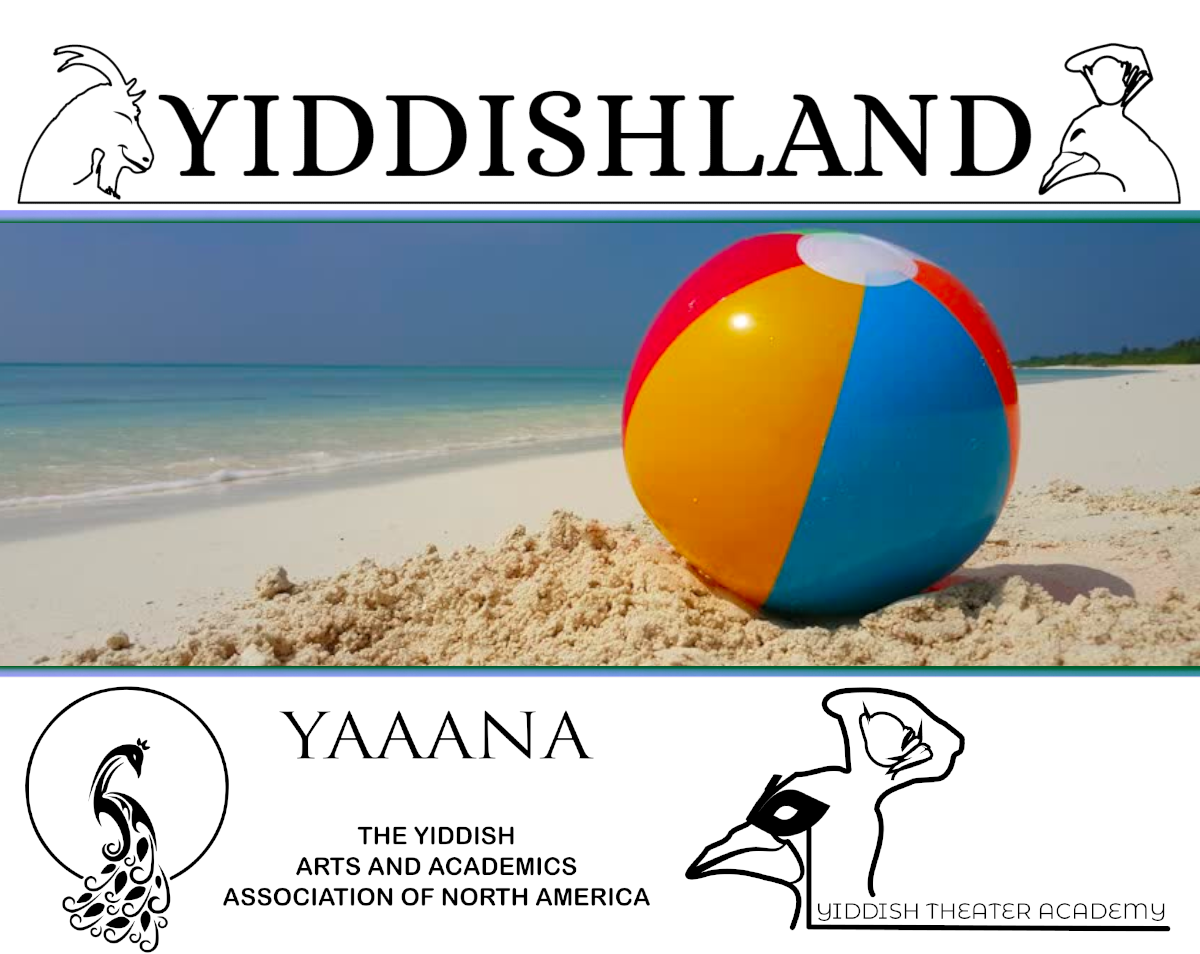 Join us for the July Art Walk, a new Ladino Class, and more!
Dear Friend of YAAANA and Yiddishland California,
The first day of summer has come! This means that over the next few months programming at YAAANA and Yiddishland will be lighter to allow us to focus on administrative projects, non-profit expansion, and planning our fall fundraiser. We encourage you to join us for our upcoming online Yiddish and Ladino classes and to visit the Yiddishland gallery during this time. Our annual fundraiser is tentatively scheduled for September 4, and we will share more details soon. Please note that we are also using the summer to do some website maintenance and updates, so for now the yaaana.org website will be unavailable and all information on upcoming programming will be at yiddishlandcalifornia.org. Read below for more information about the upcoming events and classes and please email us at info@yiddishland.ca with any questions you may have.
In the next few weeks, we will be offering the following events and courses:
Featured Event: Friday Art Walk –  La Jolla's monthly First Friday Art Walk with artwork for sale and drinks and snacks available – Friday, July 1, 4:00 to 7:00 p.m. at Yiddishland California. The theme of the upcoming Art Walk is Red, White, and Blues, and will feature live music by local band Manzanita Blues. – more information below
Featured Course: Ladino Classes – NEW – We are now offering online Ladino classes with Dr. Agnieszka August-Zarębska from the University of Wrocław, Poland. Learn more below and email us to schedule individual tutoring or group classes that work with your schedule!
Summer Yiddish Classes with Tanya Yakovleva – Tanya will be teaching online Yiddish classes suited to every language learner this summer, from Beginner I to Intermediate/Advanced Leyenkrayz. Classes can be taken individually or as a 10-class series and begin at the end of June. Tutoring options available. To learn more and register, click here.
We are still offering memberships for the year, as well as positions for interns and volunteers to help us with our expansion. Memberships and internships are available remotely and in-person. We are also welcoming donations. Donations to our non-profit organization are tax deductible to the extent allowed by law. More information can be found on our website: www.yiddishlandcalifornia.org

Cheers,
The YAAANA and Yiddishland team
info@yaaana.org – info@yiddishlandcalifornia.org
July First Friday La Jolla Art Walk
On Friday, July 1, Yiddishland CA is participating in La Jolla's monthly art walk and will have a variety of artwork and Judaica available for purchase. Join us for drinks, snacks, Yiddish entertainment, and the opportunity to see wonderful, original artwork. This month's theme will be Red, White, and Blues! As a new feature this month we will have live music at the art walk. Local band Manzanita Blues will be joining us for a few hours to get everyone dancing and enjoying the holiday weekend. You can find out more about the band by clicking here.
A link to obtain a free parking pass for this event will be available closer to the event day and e-mailed to registered participants.
When: Friday, July 1, 4:00 to 7:00 p.m.; live performance by Manzanita Blues from 5:00 to 7:00 p.m.
Where: Yiddishland California
Tickets: Free! Drinks and snacks will be provided.
Performer: Manzanita Blues
Manzanita Blues was formed in San Diego, California in 2017, when two of their founding members met at an open mic night and shared their passion for the blues. They had a vision of creating a kick ass blues band that would make people happy and get everybody dancing. The search for like minded players was on and before you know it Manzanita Blues was burning up stages around San Diego and East County. Their repertoire includes covers of favorites by Buddy Guy, Stevie Ray Vaughan, Etta James, Eric Clapton, The Allman Brothers, and many more, as well as original music.
NEW Course of Judeo-Spanish
(Ladino) for Beginners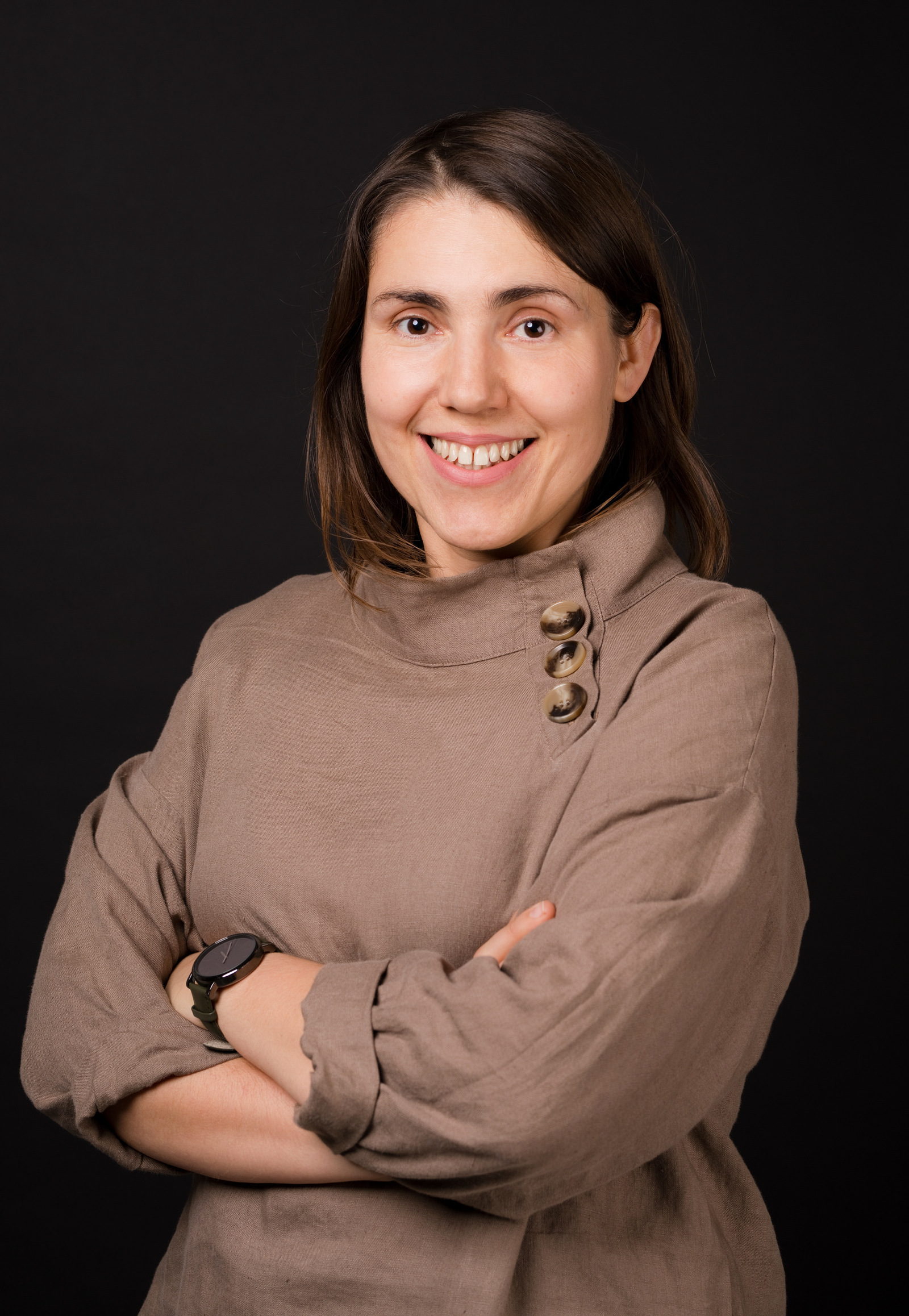 Have you ever wanted to learn Judeo-Spanish (Ladino)? Explore our brand-new language course which will introduce you to the language and help you gain reading and speaking skills. The course will focus on vocabulary, grammar, and communication, as well as the cultural history of the language. Course materials will be based both on Rashi script and on the Latin alphabet.
Availability: Dates and times can be rearranged according to participants' availability. Individual tutoring and group classes available, please contact us at info@yiddishland.ca if interested.
When: Tue, Aug 2, 2022, 1:00 PM – Tue, Sep 6, 2022, 2:00 PM PDT
Where: Online via Zoom
Instructor:  Dr Agnieszka August-Zarębska
Dr Agnieszka August-Zarębska is a scholar of literature and researcher of modern Sephardic literature. She has a degree in Spanish Studies from the University of Wrocław, Poland. Her doctoral dissertation was written on Poetry and Reality, the poetics of Jorge Guillén and Czeslaw Milosz. She also authored and coauthored several papers on contemporary Judeo-Spanish poetry, Sephardic children's literature and Judeo-Spanish post vernacular culture. Until 2016 she worked as adjunct Professor at the Institute of Romance Philology, University of Wrocław, and now at the Tad Taube Department of Jewish Studies at the University of Wrocław where she teaches the following courses: Judeo-Spanish (Ladino) language, History and Culture of Sephardic Jews, and Sephardic Literature.