Join our fabulous local authority on the topic of Jewish San Diego, Donald H. Harrison, as he discusses his new book series – "Schlepping and Schmoozing along The Interstate 5," 3 volume collection. Learn about the Jewish stories he discovered at every exit along the freeway and his process of undercovering these stories.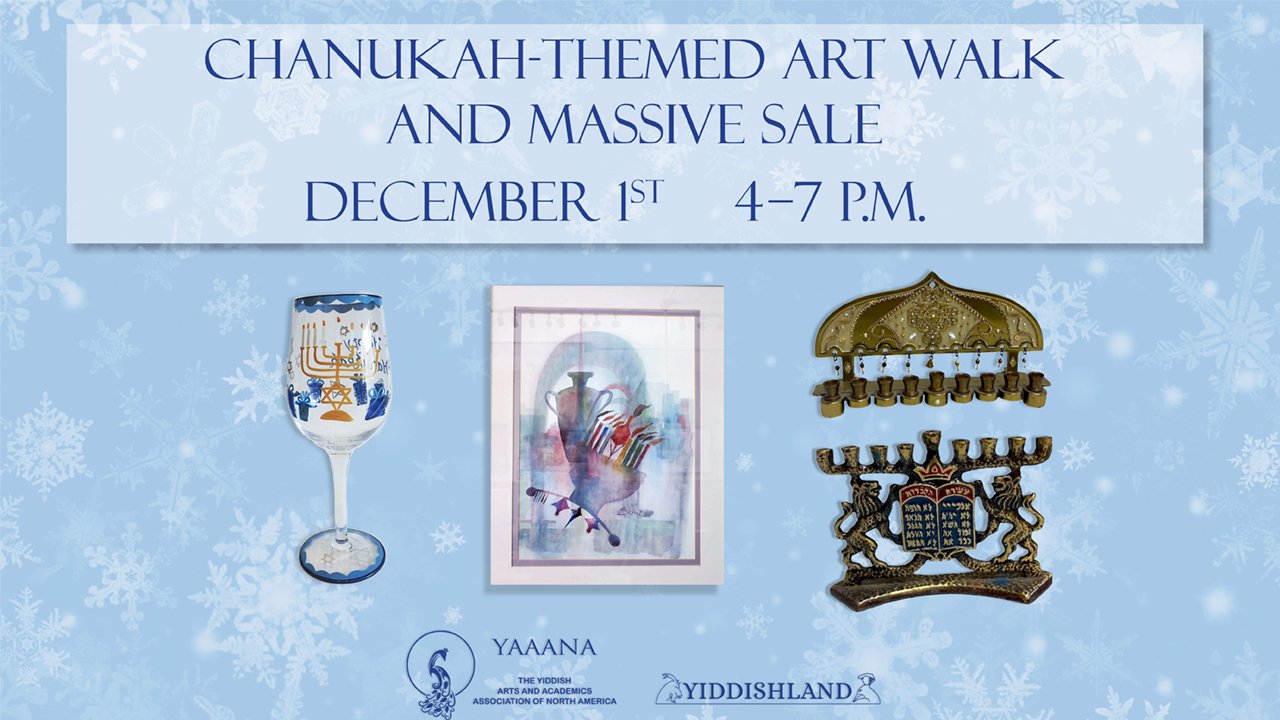 Now is the perfect time to treat yourself to exclusive savings on original art pieces. Join us for drinks, snacks and live music. Registration for a parking voucher will be sent to guests who register before 10 a.m. on Friday
Now is the perfect time to treat yourself to exclusive savings on original art pieces 

When: Mondays, 6:30 p.m. to 8:30 p.m. PST (9:30 p.m. to 11:30 p.m. EST, 8:30 p.m. to 10:30 p.m. CST)
In this course conducted entirely in Yiddish, students of intermediate II level will practice reading and translating skills without judgment and comparisons.
When: Wednesdays, November 29 – December 13, 1 – 2 p.m. PT
Yiddishland California in La Jolla is the cultural center and a museum created by a non-profit organization called the Yiddish Arts and Academics Association of North America (YAAANA). YAAANA is classified as a 501(c)(3) nonprofit organization according to the standards of the Internal Revenue Service (IRS). Our EIN is 85-2064877, and all donations are tax-deductible to the extent allowed by law. People of all ages and backgrounds are invited to attend our programs. Yiddishland California's  mission is to expand awareness of the beauty and joy of Yiddishkeit and to preserve and advance Yiddish language and culture within the US and worldwide. Our events and offerings include concerts, performances, language and art classes, lectures, exhibits, and much more. We educate and entertain while offering both in-person and online participation for those who are local or far-flung. 
If you see an activity inside and the lights on, please come in to say hello and wander around our exhibit! 
Yiddishland California tours are by appointment. Feel free to book a tour here below.