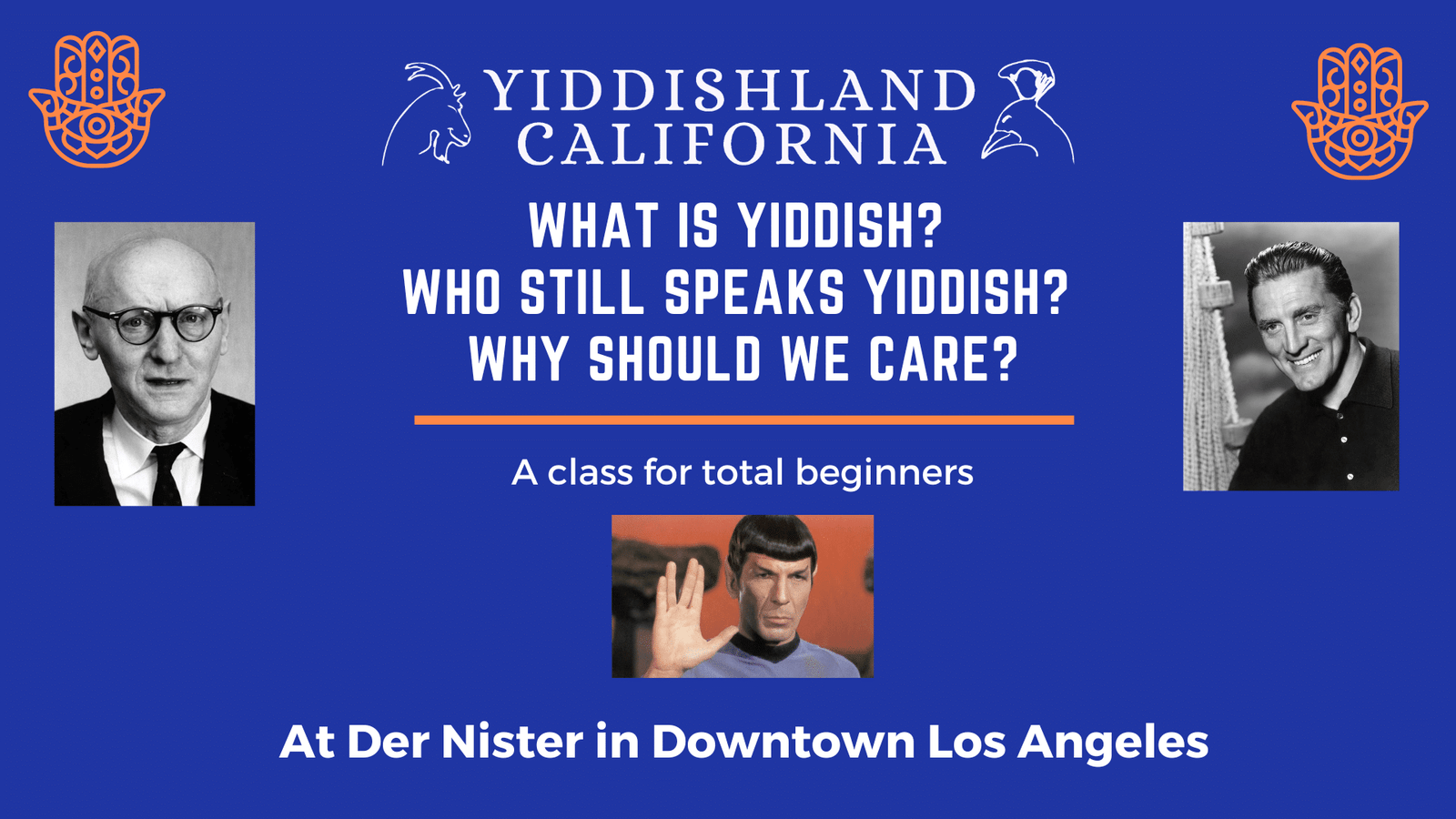 Learn about the origins and development of Yiddish and get your questions answered by our CEO Jana Mazurkiewicz Meisarosh. Drink a glass of wine, enjoy some nosh, and mingle with other people with interest in the Los Angeles area.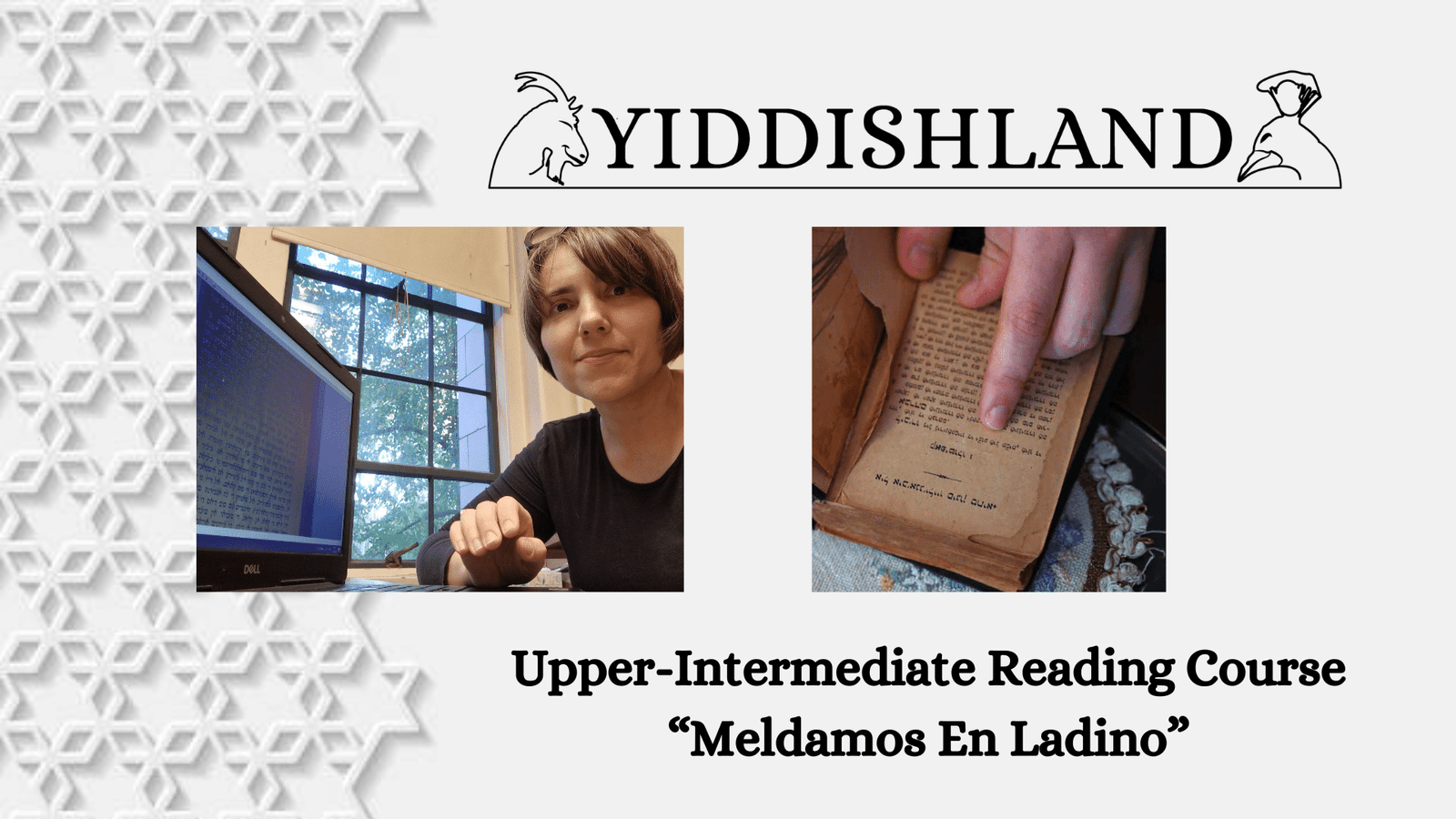 This course is aimed at developing reading skills in Ladino written in Rashi script. We will learn Ladino vocabulary and grammar based on original literary texts from the beginning of the 20th century.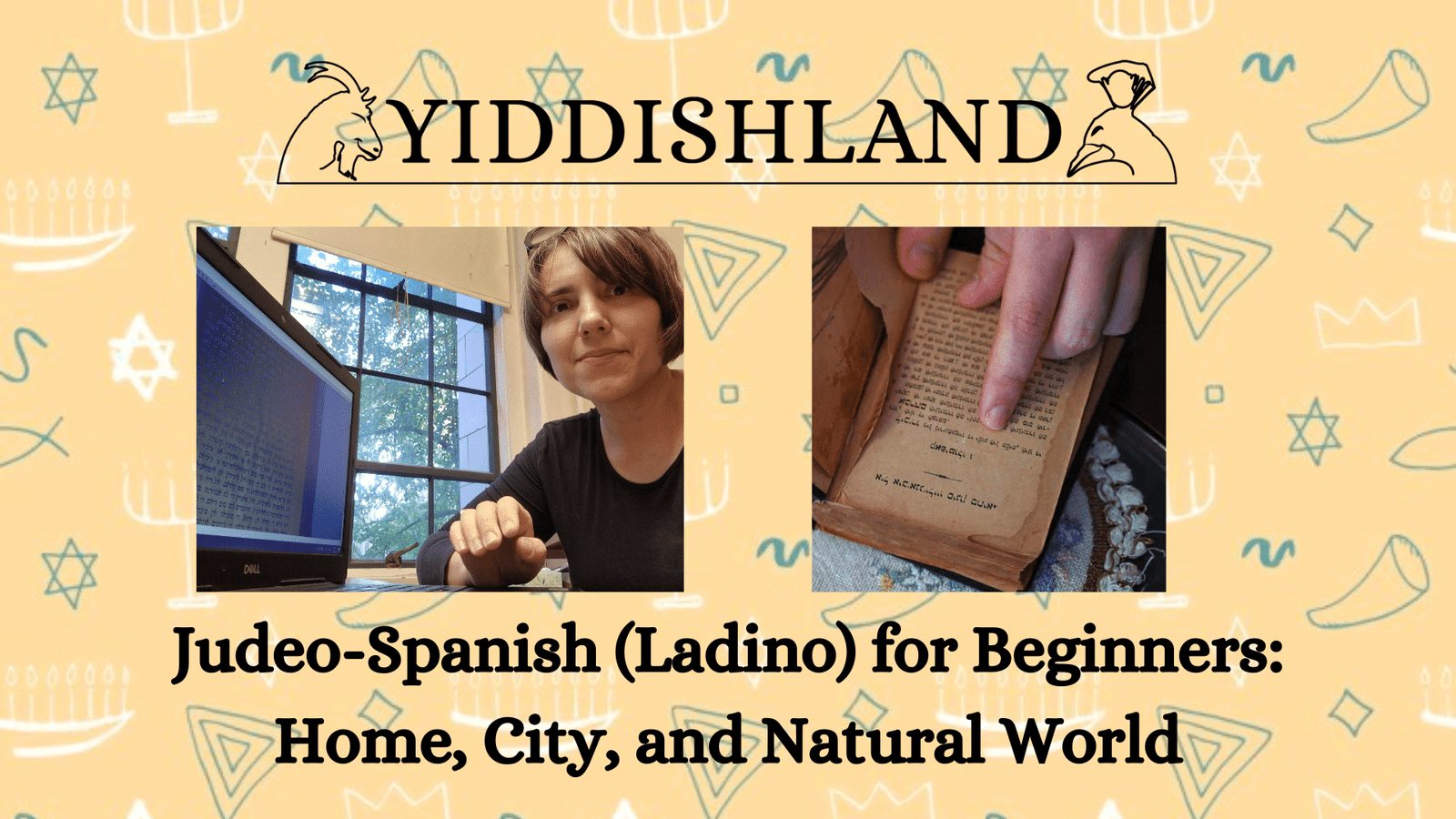 During this course, students will become familiar with the vocabulary and basic grammar necessary to describe their home, city, and the natural world. We will read short texts, using both the Latin alphabet and a little bit of Rashi script, write our own poems or microfictions, and sing songs.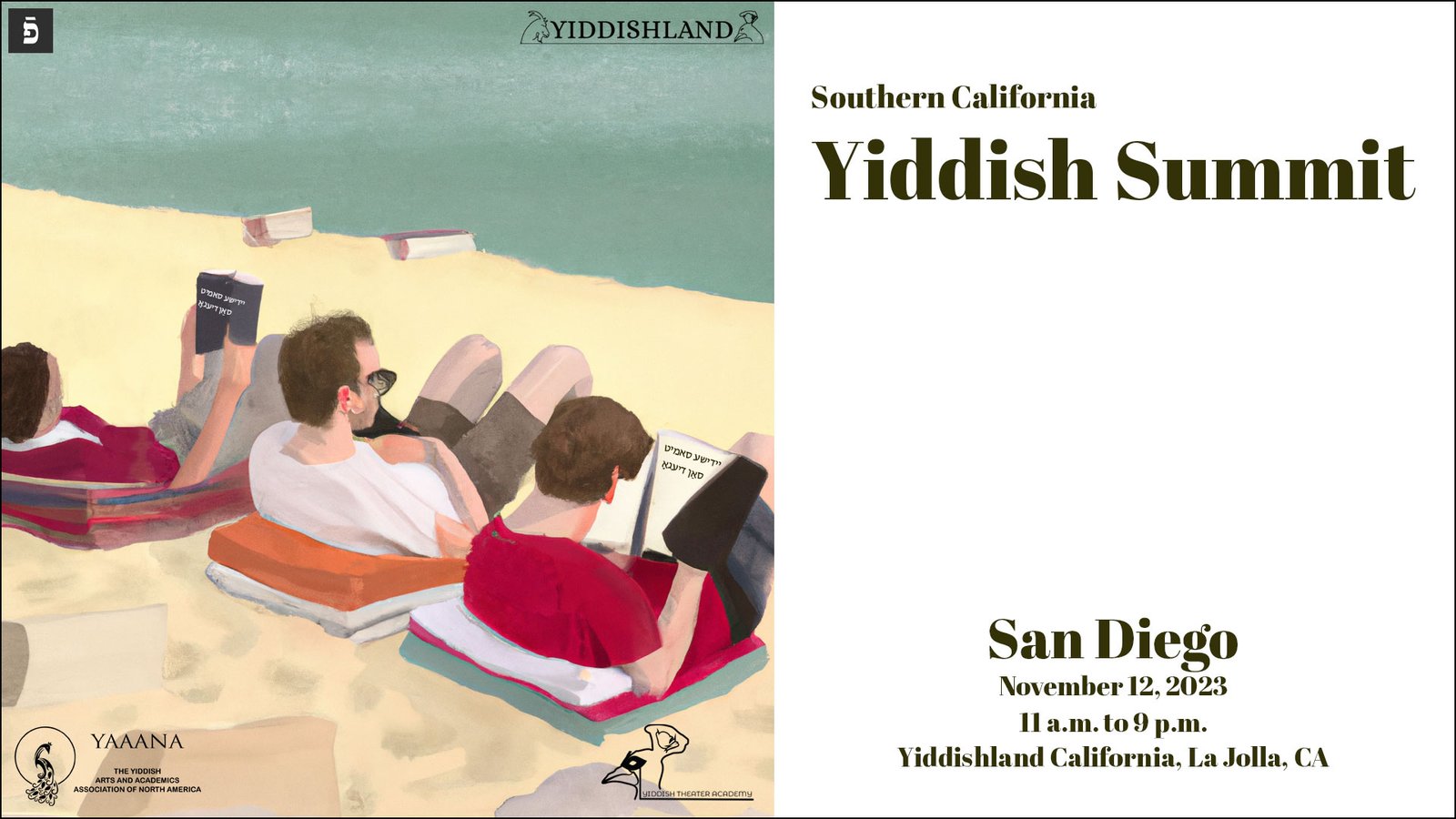 Save the Date for a Summit of Yiddishists representing the West Coast! 
Yiddishland California in La Jolla is the physical space of a non-profit organization called the Yiddish Arts and Academics Association of North America (YAAANA). Our EIN number is 85-2064877. People of all ages and backgrounds are invited to attend our programs. Yiddishland California's  mission is to expand awareness of the beauty and joy of Yiddishkeit and to preserve and advance Yiddish language and culture within the US and worldwide. Our events and offerings include concerts, performances, language and art classes, lectures, exhibits, and much more. We educate and entertain while offering both in-person and online participation for those who are local or far-flung. 
If you see an activity inside and the lights on, please come in to say hello and wander around our exhibit! 
Yiddishland California tours are by appointment. Feel free to book a tour here below.