Learn some well-known and some lesser-known Yiddish tunes with local Yiddishist Jana Mazurkiewicz Meisarosh. Discover the rich Yiddish history behind various theater songs, folk songs, tavern songs, lullabies, and other songs.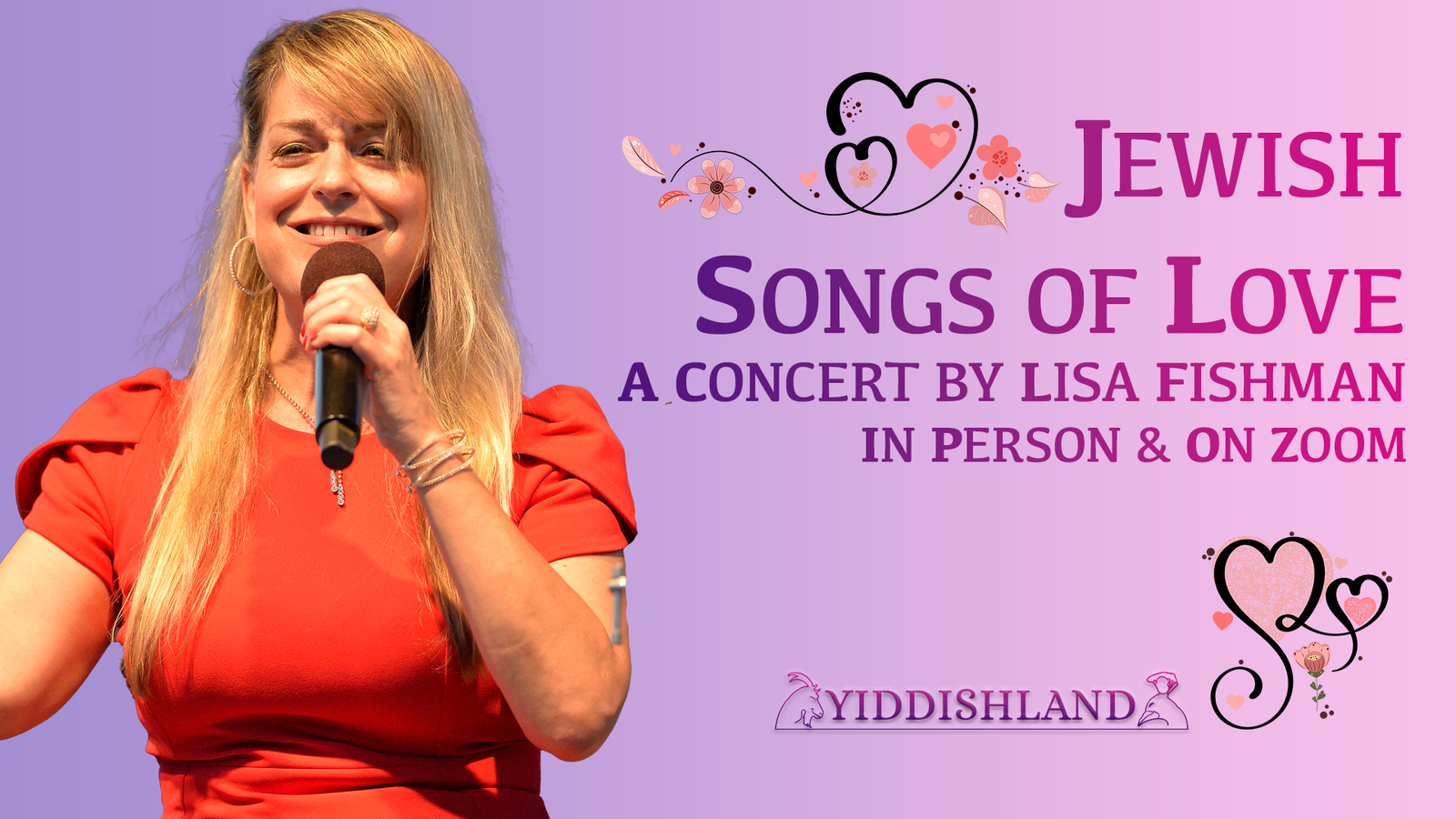 Celebrate Valentine's Day and all things love with Lisa Fishman. Spend an evening enjoying love songs and more in Yiddish, English and Ladino from the world of Jewish song.
This class is aimed for children of all backgrounds, ages 5-10. The class will involve art making and interpretation, based on the rich cultural heritage represented at Yiddishland. Children will be introduced to Yiddish cultural concepts, and biographies of Jewish artists.
This art class is designed for children ages 5-10 at any level and of all backgrounds. The objective is to engage participants in the culture and heritage of Yiddishland through art.
Yiddishland California in La Jolla is the physical space of a non-profit organization called the Yiddish Arts and Academics Association of North America (YAAANA). Our EIN number is 85-2064877. Yiddishland California's  mission is to expand awareness of the beauty and joy of Yiddishkeit and to preserve and advance Yiddish language and culture within the US and worldwide. Our events and offerings include concerts, performances, language and art classes, lectures, exhibits, and much more. We educate and entertain while offering both in-person and online participation for those who are local or far-flung. People of all ages and backgrounds are invited to attend our programs. 
Yiddishland California tours are by appointment. Feel free to book a tour here below. 
If you see an activity inside and the lights on, please come in to say hello and wander around our exhibit!