Emil Für
b. 1967  Budapest, Hungary
Born in Budapest, Hungary, his provocative artwork is greatly inspired by sacrum-profanum he finds within Jewish culture.
Emil is a person who is always dreaming, and his dreams are colorful, moving, multilingual moving images. That is, they are just like him. Although he is a Hungarian Jew from Budapest, he is actually a world resident who lived for years in Israel and England, and is therefore a Hungarian-English- Israeli citizen of the world: he is at home where he works."
Bio: 1990: Teacher Training College in Budapest, majoring in drawing; 1995: the Károly Eszterházy Teacher Training College in Eger, majoring in drawing; 1996-98: Hebrew University of Jerusalem, art history major. Memories of childhood and toy figures appear in his paintings. In his graphics, the figures of everyday life, the bourgeois characters of the 20s and 30s of the century, and today Israeli Hasidim come to life. The dark tone of his early works brightened and became brighter after the years spent in Israel. He often applies
souvenirs to his works. Installation became an important element of his exhibitions.
Featured Paintings 
The prices presented below do not include shipping costs.
Untitled
Magician and crowd of people
Original
Framed 23" x 18", unframed 16" x 11"
Price: $720
Untitled
Original
Framed 23" x 18", unframed 16" x 11"
Price: $720
Untitled
Winged Chasidim with Mothers and Babies.
Original 
Framed 23" x 18", unframed 16" x 11"
Price: $720
Untitled
Original
Framed 23" x 18", unframed 16" x 11"
Price: $720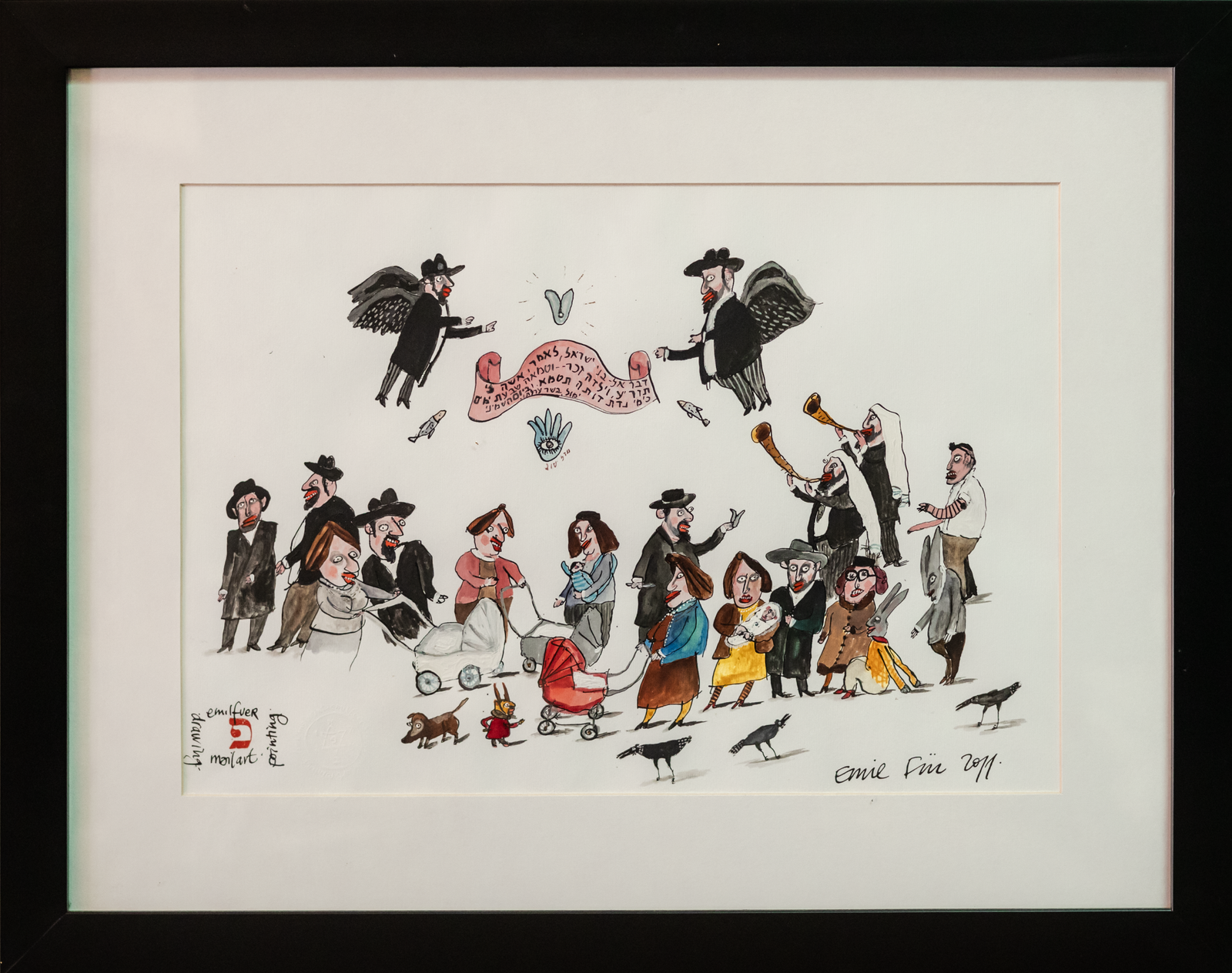 Golem´s Clown Dance
Original
Framed 23" x 18", unframed 16" x 11"
Price: $720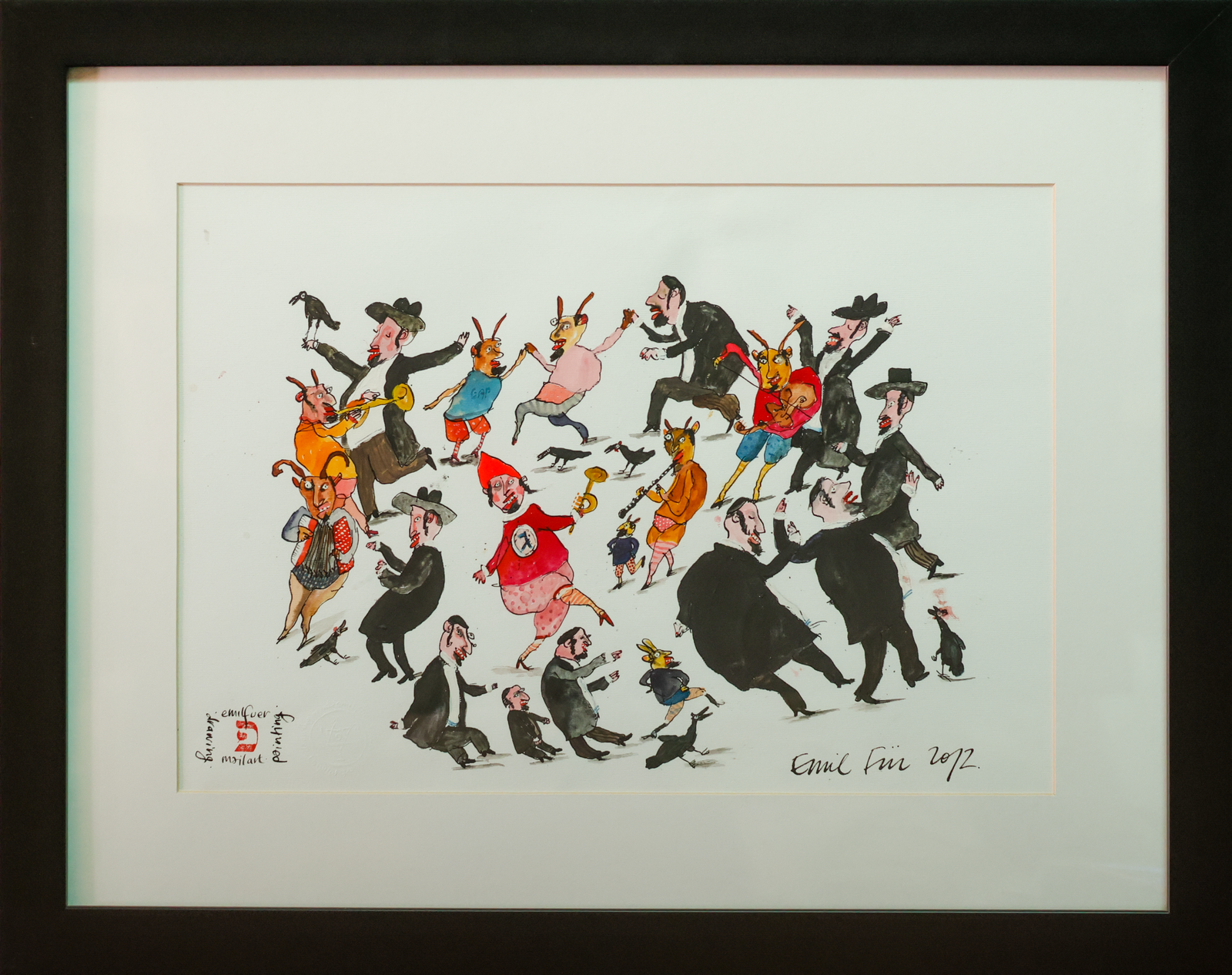 Untitled
Original 
Framed 23" x 18", unframed 16" x 11"
Price: $720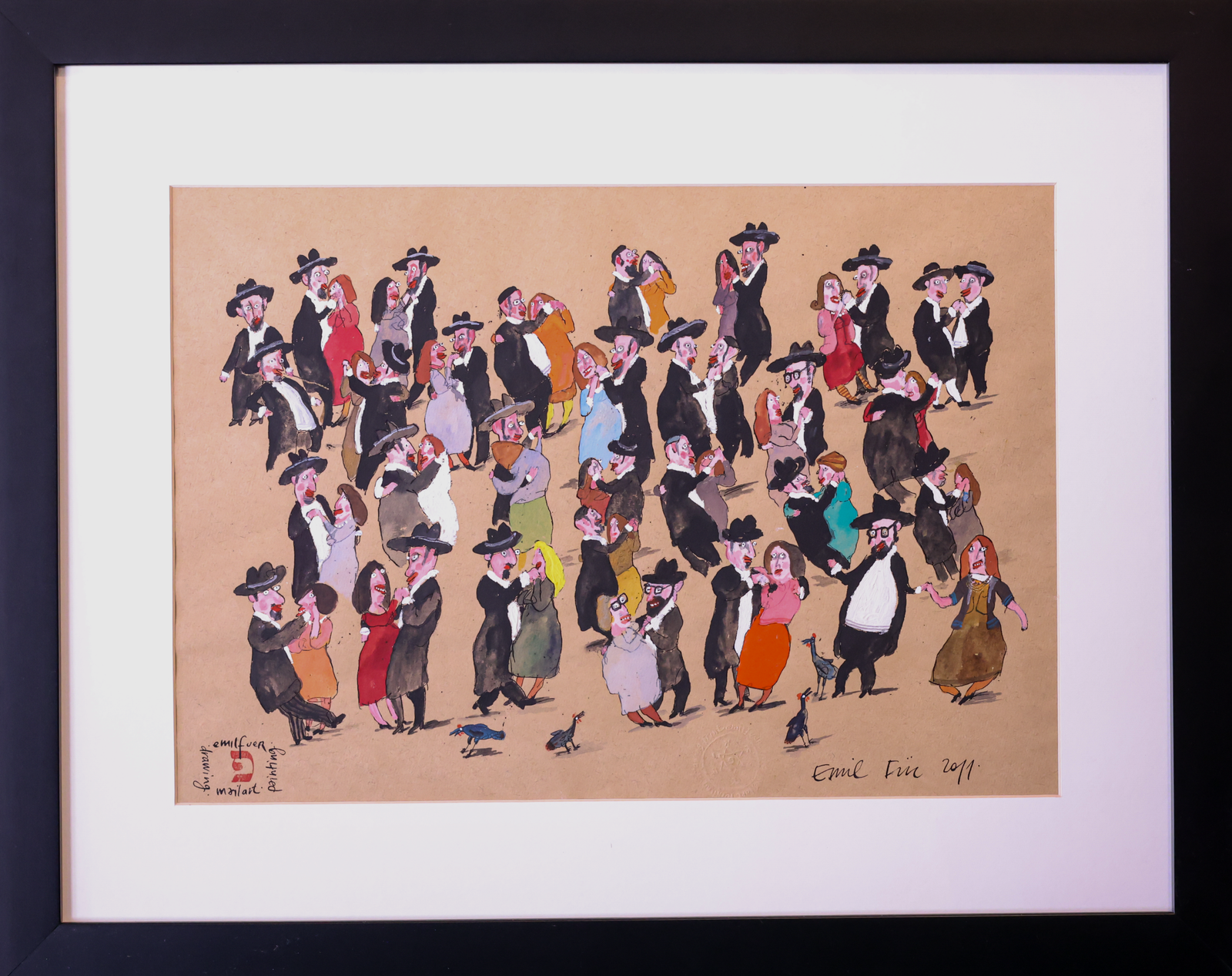 Please fill out the Inquires form below in case you are interested in our artwork