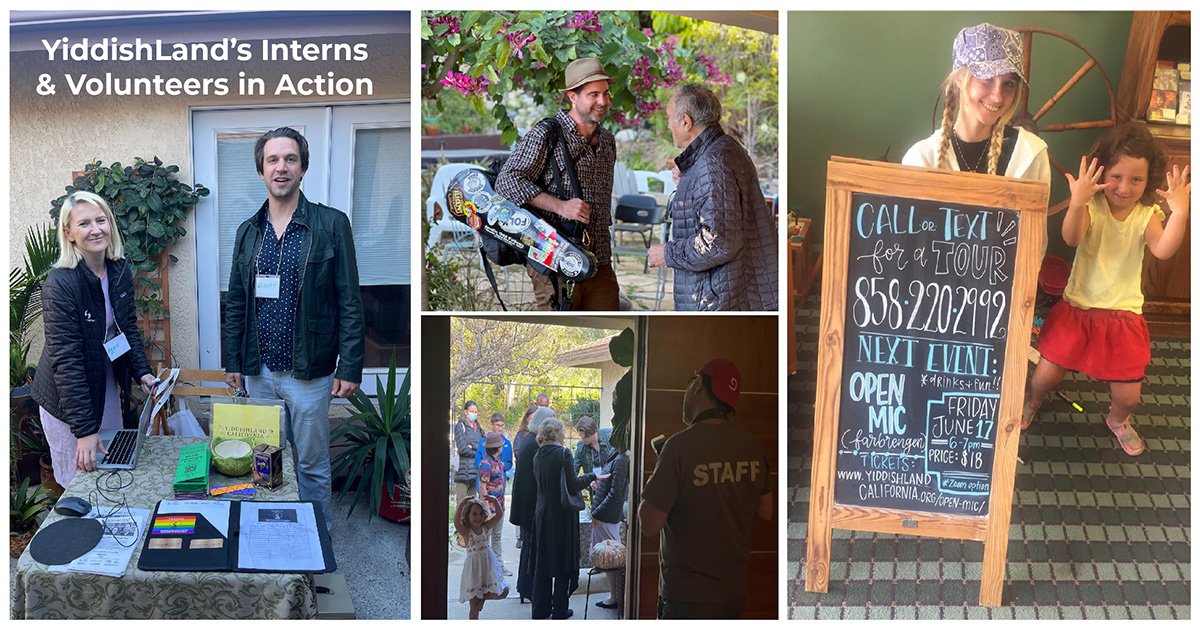 Volunteering Opportunities
As a curator, volunteer, or intern, you receive the same benefits as membership, based on the hours of service. We appreciate professional performance, as you support the community in place of hired employees, dramatically reducing our overall production costs- allowing Yiddishland to create events, educational experiences, and merchandising to fit every budget without sacrificing quality.
We seek experienced curators, volunteers and interns with skills in the following areas – estate appraisal, customer service, sales, accounting, business planning, real estate sales and management, culinary arts, food service, art and music event curating, event planning, advertising, graphic design, education, childcare, grant writing, and journalism.
We appreciate your participation in our humble beginnings. Our long term vision includes a full-service space large enough to hold events that can house 100 people or more, to employ a team of staff to meet the professional demands of a growing and thriving non-profit, and to not only make Yiddish culture available, but to retain and develop its presence as a viable aspect of culture, particularly here in La Jolla, California.
Contact us if you would like to apply!