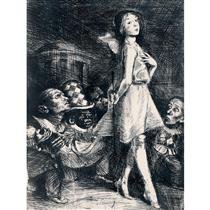 Wednesdays,
Starting on May 5, 2022,
6:00 p.m. 
 Where? 1128 Wall Street, La Jolla, CA 92037
Drawing Sessions at Yiddishland
Practice figure drawing from a live model. Hosted by Yiddishland California, our group drawing sessions are held in a comfortable, friendly environment. No instruction will be given, but there will be a moderator present. Bring your own supplies. Any artist of any skill level is welcome to attend.
Cost: 
$10 donation requested to cover expenses