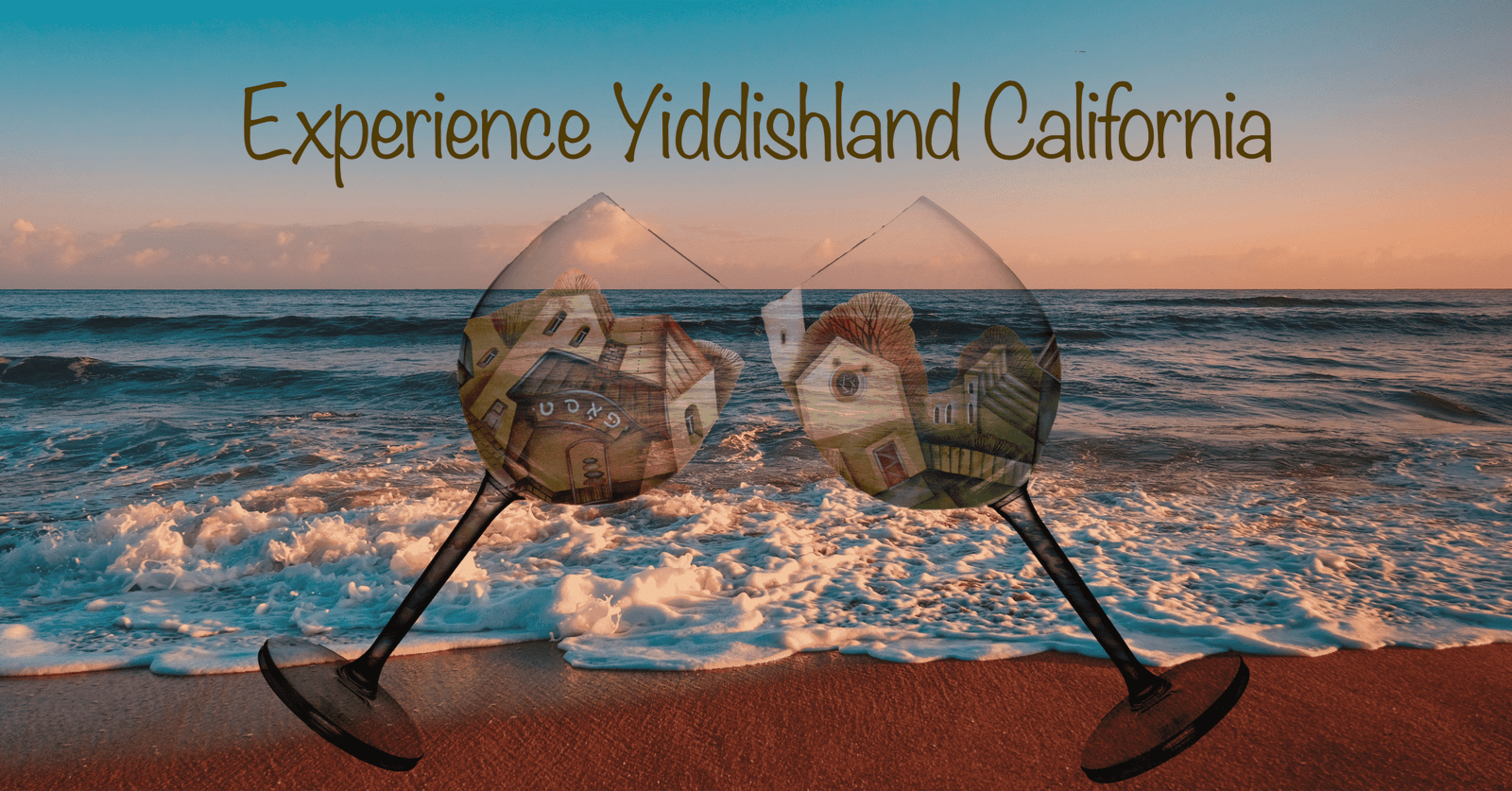 Friday, June 17,
6:00 p.m. – 7:00 p.m. PT
8:00 p.m. – 9:00 p.m. CT
9:00 p.m. – 10:00 p.m. ET
In person at Yiddish California,
1128 Wall St, La Jolla, CA 92037,
Online via Zoom
Yiddishland's Second Open
Mic
Join Yiddishland's second farbrengen (open mic)! You do not have to be Jewish to participate. We are not currently accepting any new performers, but we do have a few spots open for audience members.
Learn a bit about our performers! Barry Schwartz has been a stand-up performer for over 11 years, appearing at the Comedy Store and other venues around town. Reenie Assa was born in Bulgaria, and after living in Israel, she moved to California and will share with us her international experience. A magician, whose interests include nature, exploring, randomness, cats, the arcane, and lastly a variety of arts. Sarah Ilana is a poet, activist, songwriter, and California local raised on Klezmer music who will be performing two of her original songs for the first time. Tes Kempner is a local inspirational singer-songwriter/thought messenger specializing in keynote concerts, humanitarian cause-related movements, and
empowerment anthems.
When: This Friday, June 17, 6:00 to 7:00 p.m. PT (7:00 p.m. CT,9:00 p.m. ET)
Where: In person at Yiddishland California and online via Zoom
Tickets: $18 for both in-person and Zoom audience members