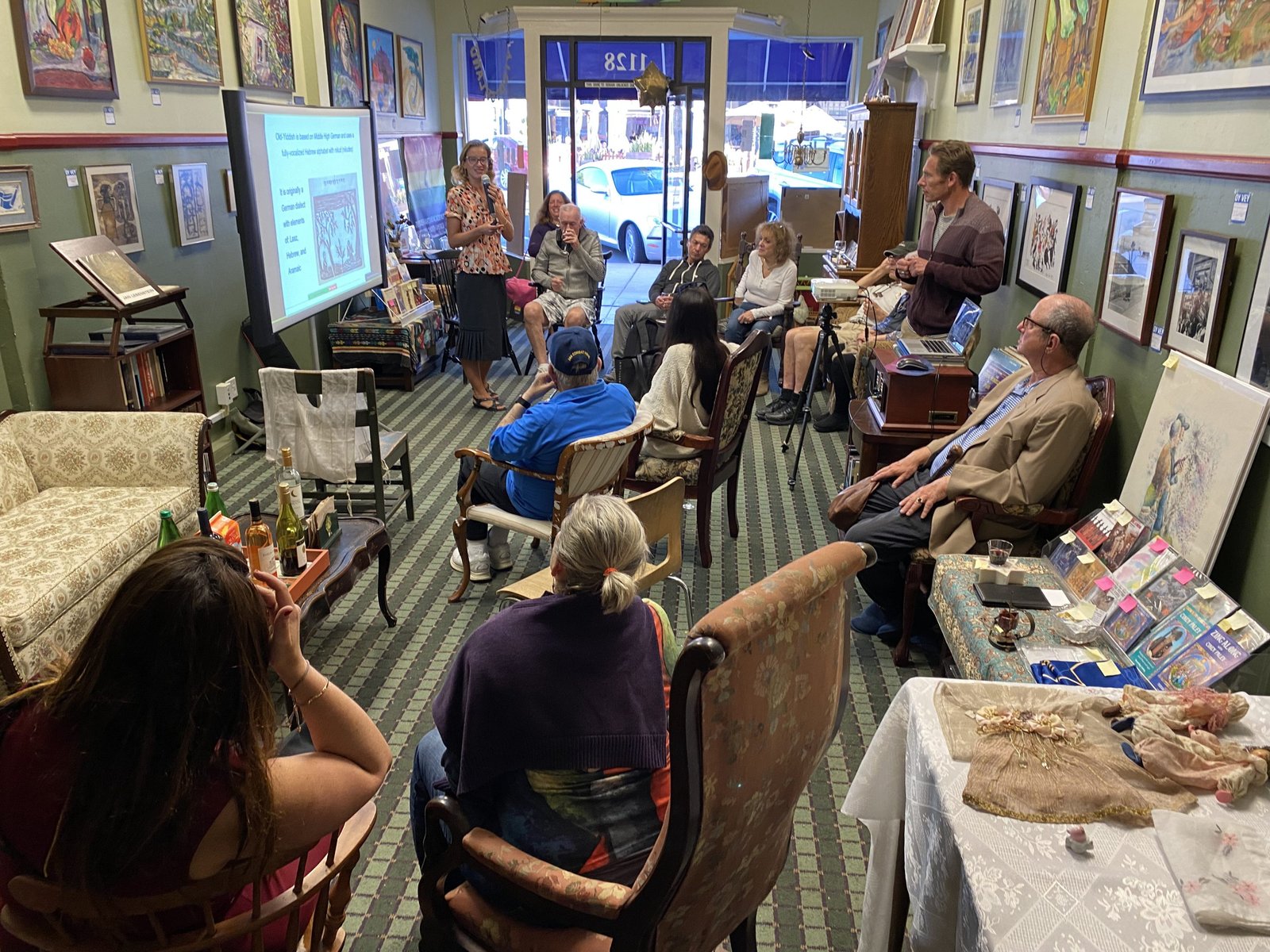 Tuesdays,
Starting on March 22,
6-7 p.m. 
Where? 1128 Wall St, La Jolla, CA 92037 and on Zoom.
Yiddish in Transliteration
An In-person Course for Total Beginners
Would you like to learn Yiddish, but not sure if you want to learn the alphabet? Then this course is for you!
This 5-session, in-person course focuses on learning basic conversational Yiddish from scratch. You'll learn Yiddish expressions, culture, and make new friends! We only offer this course once a year, so do not miss this opportunity. Also, we have a new "bring a friend" special – you can save $10 on admission if you bring a friend to the Yiddishland classroom.
Teacher: Jana Mazurkiewicz Meisarosh
Jana Mazurkiewicz Meisarosh is a PhD candidate in the Slavic Department at the University of Michigan, Ann Arbor. She is working on her dissertation on Yiddish Theater in Communist Warsaw. Originally from Poland, Jana holds a Master of Arts degree in Polish Philology and Jewish Studies from the University of Wrocław. Jana is not only a practicing academic but also an active theater artist and critic. She is an actor, director, playwright, and producer of Yiddish theater. In October 2017, she moved to San Diego and launched the Yiddish Arts and Academics Association of North America (YAAANA).
Cost: $30 per session or $160 for all 6 sessions Online sessions (via Zoom): $15 per session or $70 for 5 sessions